A primer on the differences and why they're all important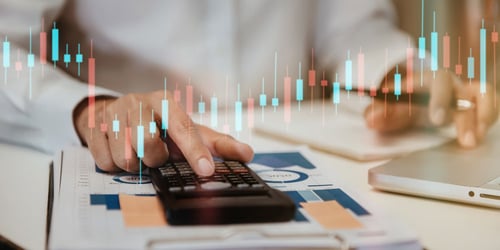 We talk about partner profitability, partner ROI and partner economics ALL the time. (Here's a plug for our webinar and a research report on these topics.) I often get asked: "Aren't these the same thing?" To which I answer in classic consultant fashion: "Yes and no."
Yes, all three of these terms represent an organization's financial standing, particularly as it relates to building a business around a vendor's products. It's perfectly fine to interchange these words when you're talking about your partners' financial success with you.
But … if you want to measure how successful a partner or your partner ecosystem is with your products, take note of some subtle differences.
Partner Profitability
A partner's profit (or loss) in operating the business practice around your product.
Typically calculated over a one-year period, revenue from selling your products minus the costs of sales and marketing equals partner profitability.
In the world of subscription and anything-as-a-service, the calculation of a partner's revenues from services on your products should be included in this profitability calculation. It hasn't been in the past. Up until about three years ago, partner profitability was only calculated as revenue from resale minus the cost of goods sold – essentially the difference of what the partner paid for the product and what they sold it to the customer for.
Partner ROI
A partner's investments and returns and incorporating the TIME to payback.
If it takes five days for the partner to recoup their investment in training, sales and marketing efforts, that's a different return on their investment than if it takes five years. Correctly or not, partner ROI is typically focused on break-even.
Partners are calculating how long it will take to recoup their investment before they decide to engage/sign on a new vendor. Before a partner enters your partner program, they examine how much training will they need to qualify for certifications, how many certifications do they need to be successful, how long is the sales cycle, what's the overall demand/market awareness for your product, how many sales can they make and how much will they make on licenses and services on each sale. You get the idea. Make it easy on partners and provide them with this evaluation. They're going to do the math anyway. Don't you want the opportunity to present the financial case?
Partner Economics
The big picture around the decision to market, sell, service and support a solution around one vendor's products.
This is the holistic cost of the overall partnership. Partner economics takes into account a partner's return on investment in your solution from license (or product) sales, upsell and cross selling, pre- and post-sales services and additional product drag of the full solution. It also incorporates a wide range of costs including the effect on cash flow, the headache and cost of engaging with your processes, people and systems (the not-ease-of-doing-business) and the impact on their relationships with other vendors.
We HIGHLY suggest at a minimum you understand your partners' profitability. Did they make money with your solution(s) last year? Did revenues exceed costs? If you're looking to engage new or additional partners in your ecosystem, do the math on partner ROI. And if you give interested partners the ROI spreadsheet so they can plug in their own numbers your ease-of-doing business scores will shoot WAY up. Just saying. Since you asked.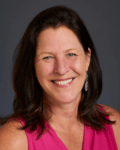 For more information about partner economics, and other key partnering trends, check out our Partner Program research. If you need help measuring your partner economics, please contact us – we're happy to chat.
Diane Krakora is CEO of PartnerPath with over two decades of experience defining the best practices and frameworks around how to develop and manage partnerships.