One solution provider shares actions to take (or avoid) in your partner relationship.
We've been beating the drum about the importance of partner experience for a while now (if this is the first you're hearing of it, grab a cup of coffee and start here). Every step along the partner journey is critical. The experience must be good to attract new partners. The experience must be good to win over and onboard new partners. And the experience must be good to engage and grow your partners.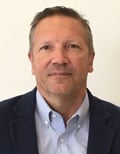 No doubt you have partners in your ecosystem who you expected to produce better results, but they're not 'living up to their potential.' Could it be their experience with you is inhibiting their success? We went to the source and asked Rob Vatter, EVP of Enterprise Platforms and Applications at solution provider Cognizant, what he sees as some of the biggest roadblocks partners face in their journey with vendors. I encourage you to watch the whole discussion, but here are three key insights to reflect on.
Partner experience matters more than market momentum.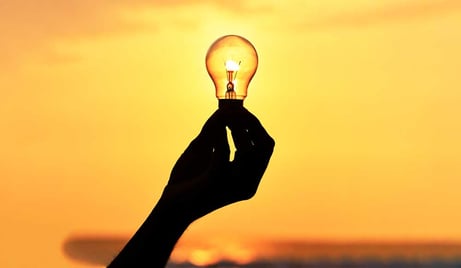 Market demand is a huge factor when partners are deciding whether to further invest in their partnership with you. But it's not everything. And what's more, it can make partners hyper-aware of their experience with you and how bad/good it is. According to Rob, "The experience is one of the key elements of choosing who we're going to organize around and put investment into. Now, clearly, if somebody's got market momentum, you're probably going to wind up getting behind them anyway. We don't like it when a vendor with a lot of market momentum acts arrogant because of that market momentum. This actually drives your solution providers pretty crazy. It is something we keep an eye on a lot, both qualitatively and quantitatively, because the experience is a really a big portion of our decision to engage and invest further."
In other words, don't take your partner experience for granted. It's heartbreaking that a whopping 70% of the vendor respondents (in the partnering study we conducted for this report) don't measure their partners' experience. Do partners think you're easy to do business with? Do they get frustrated every time they register a deal? If you don't collect data about service team interactions or ask your Partner Development Managers how often they speak to partners on the phone, how do you know if partners are happy and what elements you can improve? Put processes in place to create a bilateral relationship. A one-way relationship isn't really a relationship, and certainly not a good experience.
Don't step on your partners' services business.
Here's a hot take: partners make money on services. Sarcasm aside, this is a well-known fact and yet too many vendors compete with their partners on services. That's horrible partner experience! In our discussion with Rob, he offered some advice. "One of the things we run into all the time as a large systems integrator is we compete against the vendor's services groups. This conflict in the channel is very painful. My only advice is if you hire a consultant to be your professional services lead, they are going to want to build a consulting practice. Try to determine what you want out of your services business. What is the services team really there for? Are they there to build a consulting practice or are they there to help with product adoption and implementation?"
The ever-increasing number of subscription models continues to put downward pressure on reselling margins. Solution provider partners rely on pre- and post-sales services for their profitability. If you're competing with partners on services, you're sabotaging their potential profitability. To avoid conflict, define an engagement blueprint and compensation structure that enables services opportunities for your partners.
Leverage your partners to ensure customer success.
If you have annual or biannual contracts and you have license arrangements that are based on users or seats, you're likely dealing with the issue of churn. You might sell 1,000 seats for the first term, but when the renewal comes due, the customer may indicate they only need 500 seats (or none at all). A way to minimize churn is to focus on customer success long before the renewal and partners are an ideal way to improve customer success by driving adoption and usage.
"I think the vendors are starting to wake up that they need the solution providers to ensure customer success," according to Rob Vatter. "I can tell you flat out that getting the services providers involved in adoption of the platform through use cases will achieve more customer success. Being able to sell use cases that involve your software, after your first sale in particular and before your first renewal, is the reason you need to engage your service providers. They're going to be the ones that can bring new use cases that will ensure constant usage and development. I know each one of you [vendors] probably has a customer success team, but what they do in customer success versus what a partner will do will be very different at the customer level." Enable your partners with customer use cases and engage them to drive those use cases across the entire customer organization.
Across these three areas of partner experience, reducing services conflict and driving customer success, the partners want to engage at three levels. One is at the field level because that's where the action really happens. Two is engaging at a product level to provide insight into what's working, what's not, what are customers saying, and what areas should you think about. And the third is the executive relationship level. Nirvana is when there's action in the field that needs to be solutioned right away and somebody picks up the phone (or answers the text) on the other end.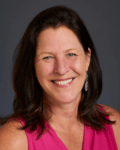 Do you need help ensuring better partner engagement? Schedule some time to chat!
Diane Krakora is CEO of PartnerPath with over two decades of experience defining the best practices and frameworks around how to develop and manage partnerships.