Three takeaways from my discussion with a solution provider.
Webinars are not just a great chance for us to provide our audience with great content, but they can be a chance for me to catch up with channel friends. Recently, I had an insightful conversation with Dominic Grillo, President of Atrion Communications (now part of Aurora) about how his organization decides to bring on a new vendor and the rough patches of getting started. He brought 30 years of experience to our chat and I found much of the conversation helpful for vendors looking to successfully launch a new solution provider. Three things really stood out:
Deciding to carry a vendor's products is a two-way street. With economic uncertainty and pressure for a bulkier pipeline, most vendors are eagerly growing their solution provider ranks. They are looking for all shapes and sizes of potential partners to drive the early sales stages of customer awareness, discovering needs and offering pre-sales consulting and advice. With almost every vendor recruiting new partners, we tend to expect the solution provider decides which vendors to carry. In our conversation, Dom emphasized the vendor also needs to decide if the solution provider applying to join the program is a good fit. If the vendor just takes on every solution provider that applies, their ecosystem will be filled with a bunch of partners who aren't doing anything.
A good partner expects to make an investment in their chosen vendors. Dom said not is it only absolutely fair for the vendor to ask a potential solution provider how they plan to invest in the partnership, but it's foolish not to get a commitment. As a vendor, ask your potential partners what type of engagement they want – referral, resale, manage, build on the platform. Each of these engagement models require a different level of investment from the solution provider and a need for specific business operations. This doesn't mean you should ignore a solution provider that has a potential customer opportunity for you. Everyone is looking for more leads these days. However, these "one and done" opportunities with a solution provider should be handled outside of the program. If someone has a lead for you and wants the referral fee, you can process that one deal without them being a partner.
People are important to the partner experience at every stage in the journey. At the early partner journey stages when solution providers consider what vendors to carry, the personal connections to the vendor are very important. The executives at the solution provider are talking to their peers to suss out who has worked with the vendors in consideration before, what the experience was and what levels of engagement and support to expect. They're talking to friends, analysts and consultants to determine if the vendor will be a good partner, regardless of the technology strength. On top of that, Dom says the Partner Account Manager is critical in the activation and growth stages of his journey with a vendor. If you get a good PAM, count your blessings. Dom mentioned one case where he had a great PAM but a peer engaged with the same vendor and was not as fortunate. A knowledgeable and skilled PAM is so critical to the success of the partnership, Dom would consider following a good one to a new vendor. Wow, that's power.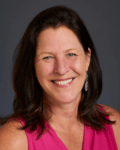 I love these conversations with partners (and friends). It was an interesting chance to pick the brain of a guy who engages in vendor partner programs day in and day out. Lucky you, we recorded the call, and you can hear it too. Want to know who else I've been talking to and my advice for your program? Let's set up a time to chat.
Diane Krakora is CEO of PartnerPath with over two decades of experience defining the best practices and frameworks around how to develop and manage partnerships.