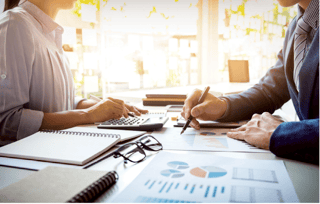 A lot of our discussions in the channel of late have focused on the changing demographics of the channel partner and how vendors must respond to accommodate these changes. Everything from partner program models to sales enablement motions and even what we call channel partners these days is evolving—and mostly for the better, in my opinion.
The changes occurring in the channel are realized by our research here at PartnerPath, specifically our annual State of Partnering study. I've written more than a few blogs and hosted a number of webinars discussing the results of this year's study, and each one has the same recurring theme: Channel partners now own the customer relationship, and vendors that don't adapt to this new paradigm will not survive.
Five years ago we began asking vendors what percentage of their revenues were being driven by partners, to better understand their contribution to their vendors' overall growth. In this latest study, one-third of vendor respondents reported having more than 50 percent of revenues driven by partners, which is one of the key elements affecting partners' experience with their vendors. The good news is 75 percent indicated they expect their partner-driven revenues to increase next year. This is good news, as it speaks to the greater importance of partners to vendors' revenue stream.
This is also a metric that demonstrates the growing power of the partner in the vendor/partner relationship. It shows vendors are relying more on their channel partners to drive revenue for the company. In return, however, partners are looking for more from their vendor partners than simply lip service or one-size-fits-all channel programs.
How, then, can vendors put their best foot forward with their partners when it comes to program policies? Lucky for you, our latest webinar covered this topic. I had the pleasure of discussing this with Sandra Glasser Cheek, VP of Global Partners and Alliances at Ciena and a PartnerPath alumnus. Specifically, we discussed the five policies—technical support, access to service methodologies, training, deal registration and co-marketing—that can set a vendor program apart from others and enhance the overall partner experience.
Technical support, access to service methodologies and training all help the partner ensure customer satisfaction, which should be top of mind for both partners and vendors. Deal registration and co-marketing, meanwhile, help drive demand, sales and profitability for the partner. Mindshare follows money: The more a vendor can ensure profitability—whether through driving demand, reducing costs or providing a way for them to have profitable services—the more that partners will want to engage with that vendor.
Take technical support: One-third of the partner respondents to the study said their access to vendor support currently is the same as customers' access, while one-fourth had to go through their CAM to get answers. When time is money, neither option would ever be considered speedy. We were surprised and a little bummed at these results. But it shows how easily vendors can up their partner cred by providing a way for partners to get support fast, such as by offering a concierge service, for example.
And with regards to access to service methodologies, vendors would do well to recognize that many partners make most of their profitability in providing services to customers. As such, helping them be successful can go a long way in their overall experience and their success with their vendors. Survey results show while many vendors have cracked the code on offering post-sale services to channel partner, more vendors don't offer any at all.
Training, the third leg in the stool of ensuring customer satisfaction, also needs help, according to partners. If partners aren't trained well on a vendor's technology, they won't sell it correctly, won't be clear on its features and benefits and won't be able to implement, install, manage or support it down the line.
That said, training and certification needs to reflect the times, Sandra said. "[With] the rate at which technology is changing so quickly, training organizations have a hard time keeping curriculum up to date. We're starting to question whether online training is the best route to go as we move into more services-led engagements."
Companies, she suggested, should look at evolving and potentially loosening their requirements based on the amount of knowledge transfer happening in the field. "We hear from partners that the best way they learn is side by side in the field. We need to ask, What are the better ways that partners will be more engaged and enabled by us beyond certification training?"
Deal registration is another policy that needs to evolve. While 72 percent of the vendors in our latest study offer deal registration, Sandra believes eventually it won't be as important in a services-led model, which is what so many channel partners are migrating toward.
Conflict is part of life, however, so deal registration could be helpful as conflicts begin to arise over who owns the services in a customer deal. Vendors must recognize this today and develop strategies to mitigate conflict—which may or may not include deal registration.
The final policy, co-marketing, may be last on the list but it certainly isn't the least. Co-marketing helps the partners drive demand, but as Sandra noted, vendors have made it more difficult for partners to take advantage of co-marketing efforts.
"In our exuberance to automate everything, we underestimate how much time it takes partners—many of whom represent many vendors—and many times we hear it's not worth their effort to go through the processes," she said.
The key takeaway in our discussion: Do what you can to make partners' lives easier by making it simpler to do business with your company. Streamline, evolve and drive success for your partners. Enhance their partner experience, and they will want to engage more with you.
Listen to the entire discussion here: