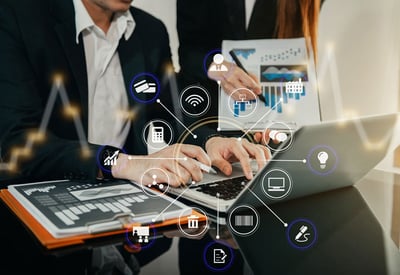 The digital age (furthered by the pandemic) ushered in a new model where a customer defines their own buying journey. This journey is typically non-linear and heavily reliant on digital interactions. Since the internet allows a customer to find information about products, pricing, reviews, and expected costs themselves, the value channel partners provide has shifted. Instead of primarily offering product knowledge, partners are implementing, integrating and operating technology solutions. These shifts in the buyer journey have changed the characteristics of the channel and their activities with customers.
Each of these 6 buyer trends are backed by industry evidence and are shifting the solution provider ecosystem. As an IT vendor, think about how you need to alter your partnering model and program to remain relevant through changes in the buyer preferences.
1. Customers are expecting business outcomes.
Forrester says business leaders rarely have a line item in their budget for a specific product. Instead, they have an initiative, with a goal, an objective and a desired outcome.
To produce business outcomes more effectively, solution providers are becoming more specialized. A 12-person radiology office in Reno Nevada has different needs than a multi-floor hospital in Nashville Tennessee. To stitch together an average of seven different products and services to address the customer's business opportunity or challenges, the solution provider has to first understand those challenges. Increasingly, they select "Vertical Solution Specialist" as a defining characteristic.
As buyers demand outcomes to their business needs and partners invest more in specialization, vendors need to enhance their partner training and playbooks to incorporate vertical business solutions.
2. Producing business outcomes requires complex solutions.
In Gartner's B2B Buying Journey report they indicate "more than three-quarters of the customers surveyed described their purchase as very complex or difficult."
Designing and delivering solutions that include several hardware, software and services that meet customer outcomes is hard work for solution providers. Increasingly, smaller regional players are relying on other solution providers with product access, experience with micro-verticals and/or additional resources to help them deliver outcomes for their customers.
The growth of cloud/subscription models is going to continue to elevate this need to work with other solution providers and 80% of solution providers tell us they want help from the vendor in facilitating these partner-to-partner relationships.
3. Emerging line of business buyers.
According to Forrester, 65% of all technology decisions are now made by business leaders. 30% of the time those business leaders block IT from involvement in the purchase decision because they don't like the bureaucracy and slow processes.
New types of buyers mean new types of partners and new partner business models. The partners, while becoming more specialized on vertical markets (trend #1), are also doing more. In addition to potentially reselling technology, they are also managed service providers, consultants, developers and cloud service providers.
It's getting increasingly difficult for vendors to classify their channel businesses into a select few options. The challenge for vendors is to create partner programs that accommodate a wide variety of partner business models. Vendor incentives need to align with each partner's unique financial needs and interests. For instance, partners that only consult aren't motivated by discount from list price.
4. Customers are purchasing as a subscription.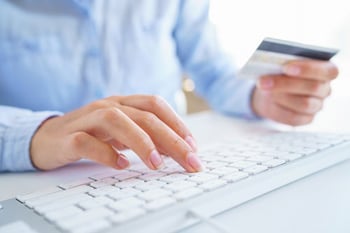 Gartner predicted all new entrants and 80% of historical vendors would offer subscription-based business models.
The global pandemic accelerated the move to subscription- or consumption-based customer buying preferences. But solution providers have been slow to invest in the customer success initiatives required to be profitable with subscription models.
Most IT vendors would like their partners to manage and secure the renewal. However, they have not made the programmatic, training or compensation shifts in their partner ecosystem. By changing the partner performance metrics to include a measure of customer success (adoption) or at least renewal growth (churn) and training their partners on customer success methodologies, vendors can ensure consistent and constant customer engagement that leads to an increase in customer lifetime revenue.
5. Customers are researching online.
Gartner cites 68% of all buying decisions are made before anyone connects with a sales representative.
A customer can get oodles of information on a product or service in a Google search. The salesperson's value is now to provide advice on how technology products come together to produce a business outcome (trend #1). If partners aren't using digital marketing, they are missing the stage of the buyer journey where the customer is conducting their initial research. By not appearing in a list of search results, partners are missing the opportunity to provide influence and consulting during the consideration, evaluation and decision stages.
The top five roles vendors want partners to play in the customer sales and success cycle are all early-stage influence activities:
creating customer interest/awareness,
discovering business needs and desired outcomes,
providing advice through pre-sales architectural, business process or assessment services,
recommending a technology solution and
influencing the brand decision.
Vendors need to decouple resell from the value partners provide throughout the buyer journey and help partners with visibility in the early stages of the buyer journey.
6. Customers are transacting online.
Marketing Profs says that 57% of B2B companies believe commerce is rapidly shifting from offline to online, a point that seems to be validated by the significant investments B2C marketplace giants like eBay, Amazon, and Google have made in the B2B space.
That means partners need to turn to services for profitability. Pre-sales and post-sales services continue to grow as a percentage of overall revenue for solution providers and those services generate the bulk of the partners' profitability. They might make 20% margin on recommending or reselling products, but they make upwards of 70% margin on their own services.
Services is the new arena of conflict between vendors and the channel partners. Twenty years ago our industry instituted deal registration processes and technologies to minimize the conflict around the transaction. Today, both the vendor and the solution provider are fighting for lucrative services opportunities. Vendors have to minimize the conflict with their own services team to provide for a healthy partner ecosystem.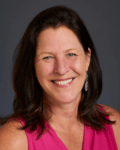 For more ideas on how to evolve your partnering models and programs, check out our Partner Program research. If you need help adjusting your program to help partner support the new buyer journey, please contact us – we're happy to chat.
Diane Krakora is CEO of PartnerPath with over two decades of experience defining the best practices and frameworks around how to develop and manage partnerships.