By Diane Krakora, CEO of PartnerPath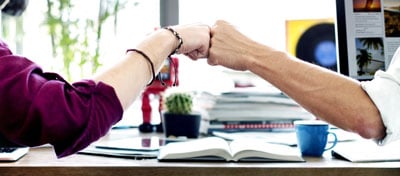 Partner experience drives partner engagement. The better the experience, the better the engagement. And partner engagement drives sales, market reach and customer satisfaction. Are you giving your partners the best possible experience with your company? In our recent State of Partnering study, we asked solution providers to rank six pillars that affect their experience with a vendor. Overwhelmingly, they ranked "people" as the most important.
Our most recent webinar delved into this importance of people as a critical element in creating the right partner experience – one in which the value of the partner is not only recognized, but celebrated. Bill Lipsin, vice president of Worldwide Channels at NetApp, was my guest for this discussion.
Partners are changing.
To begin with, the massive technology shift currently underway requires that partners take on the role of a true solutions provider, he said. "Customers are trying to navigate through all the confusion: cloud, hybrid cloud, what do I keep on-prem versus off-site, what's the financial equation, how do I get a solution versus a product?"
Addressing those questions, he said, is now the job of a subset of partners who have migrated their businesses to provide that level of guidance, advice and support. And, as customers demand full solutions to address their business needs, those partners are stepping up.
It's a trend that's been lingering on the horizon for a while, Bill said, but is now the rule more than the exception among customers. "Some tried to ignore it, but if you look at it through a customer lens, they are looking for the full solution – something that takes the very best from vendors and the partners providing the true value-add by doing the consolidation and integration and giving them a true business outcome. The smarter partners have been exploiting that, and vendors that haven't been as myopic and understand the value the channel brings are there as well," he said.
But while so many partners are proving their worth by providing the solutions, vendors have been slower to shift their channel models to address this new breed of partner and their needs.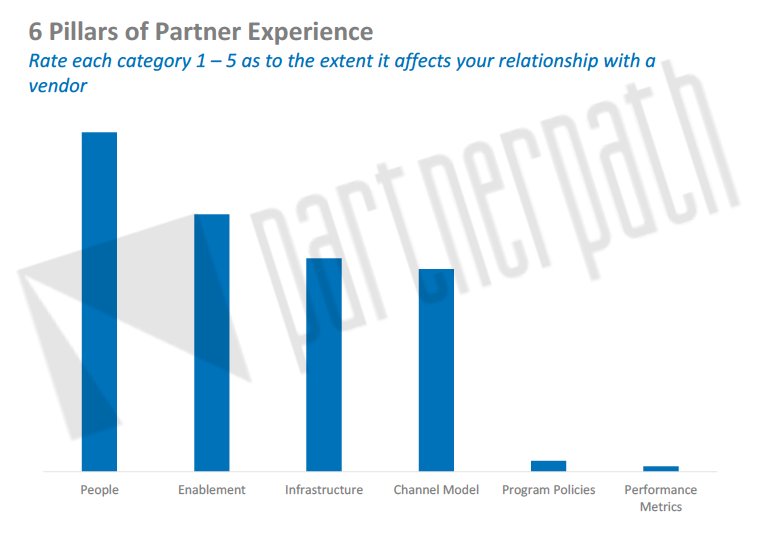 Your people are hugely important.
Ranked above Channel Model, Enablement, Infrastructure, Performance Metrics and Program Policies, People was by far the most important factor affecting partner experience, according to our survey of over 200 solution providers. Specifically, access to the right people, not just their partner account managers.
And of the elements comprising People, respondents ranked access to support teams as most important, even ahead of partner account management resources. To be successful, solution providers said, they need access to the right resources, tools and materials.
"You don't ever want to have a solution provider feeling exposed to the customer – not understanding how the product works, having a problem installing or having a problem fixing a customer problem," Bill said. "You want to make it easy for the solution provider to look good in the eyes of our customers. This is an area solution providers are saying is important, so don't minimize this."
But while vendor support teams are becoming more important to solution provider partners, vendors themselves haven't been clued in. Vendor respondents to the same question ranked the support team fourth, behind the channel account manager, field sales and systems engineers. Clearly there is a disconnect, and vendors would be wise to step up partner access to support resources.
A good place to start is by providing partners with access. Currently, the majority of vendor respondents say they provide their partners the same access to support resources as they do their customers. Which means partners could spend hours on the phone speaking with multiple customer support reps to solve customer issues, wasting their – and their customers' – time.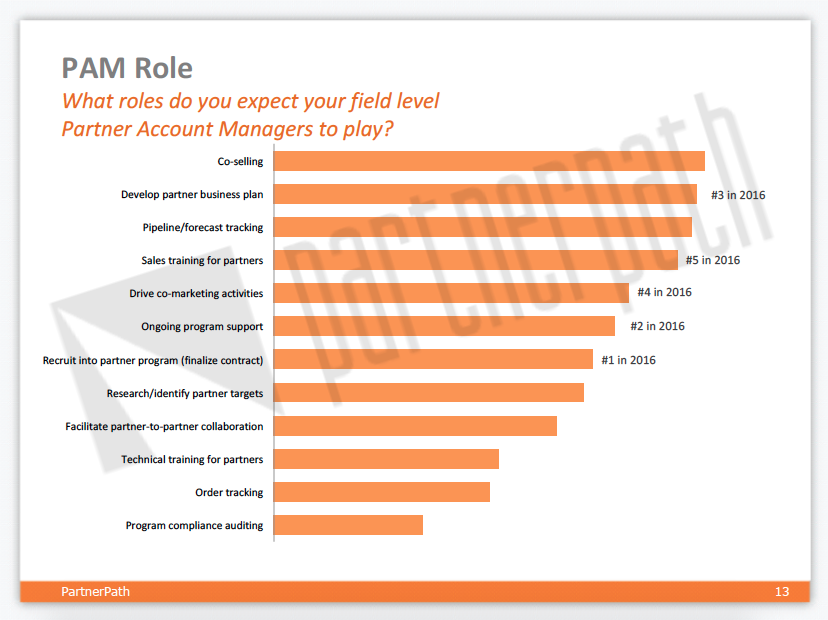 Provide what partners need now.
What vendors are doing could be a dangerous trend: shifting the role of the partner account manager to focus more on sales and marketing. This move absolutely aligns to the cloud consumption model and vendors' increased expectation that their partners will bring in net new business. The value of partners is now seen on the front end of the sale rather than the back end of the role, and vendors believe this is where partner account managers can help the most.
But Bill said, this could be too much of a good thing. "If you swing the pendulum too far and have the partner account managers focus on co-selling and pipeline forecast tracking and you don't have a counterbalance for ongoing partner development, you will realize you have channel partners that have not grown with the times and don't have a level of self-sufficiency in driving more partner-driven activities." Partner development and enablement, he said, must be happening at the same time.
Shifting the focus from processes to people, and ensuring they can provide the right services, lies at the heart of providing the right partner experience. After all, partner experience leads to greater engagement, which leads to more sales.
And isn't that what we're here for?

Diane Krakora is CEO of PartnerPath with two decades of experience defining the best practices and frameworks around how to develop and manage partnerships.