A Shortcut to the Top 6 Takeaways in the 2018 State of Partnering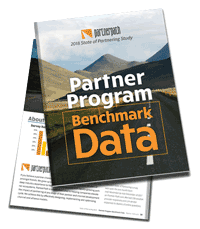 The maturity of partner programs has changed greatly in the twelve years we've studied channel ecosystem trends. As an industry, we are far from perfect but continue to improve every year. We believe the survey, data collection, partner and vendor interviews and subsequent analysis represented in our annual State of Partnering is important to advancing the development of channels. Industry trends, challenges, best practices and benchmark data help prepare our clients for success with their channel ecosystems. The data in this report will help you perfect your partnering – elevating your partner engagement, sales and profitability.
For 2018, we surveyed 104 vendors and 220 solution providers on the continued adoption of cloud-based solutions, the effects on the growth of the channel ecosystem, program priorities and investments. The results are surprising, disheartening and reassuring all at the same time. Take a look at these highlights then read the full report to see the supporting data and additional insights.
1. Measure and communicate your channel growth
In our State of Partnering Study three years ago, we started asking vendors about the volume of their revenues driven by partners, not simply fulfilled. We wanted to better understand the contribution solution providers make to vendor growth, not just fulfilling deals that would have sold anyway. A measly one-third of the vendors have more than 50% of revenues driven by partners. The good news is, a whopping 73% of the vendor respondents indicated their partner-driven revenues will increase in 2018. A scant 3% said their partner revenues would decrease. This points to partners becoming more important to the vendors' revenue stream, market reach and customer satisfaction.
2. Align to the cloud opportunity
The vendors responding to our survey report their cloud revenues are growing as a percentage of their overall sales. However, the lion's share of vendor sales are still traditional on-premise solutions. The exciting news is a full 86% of the solution provider respondents indicated their investments in cloud offerings were likely or very likely to increase.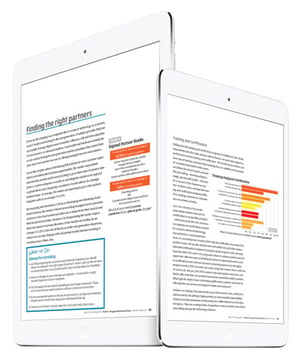 3. A
lways be recruiting
Driven by the changing way companies like to consume technology as-a-service, most IT vendors are looking for the next generation of solution provider that can successfully leverage digital means to market, influence, sell and drive adoption of cloud-based or on-demand solutions. Due to the complex nature of developing full solutions to meet customer expectations and address their business opportunities, the vendor respondents indicated they are first and foremost looking to grow their ranks of systems integrators by an average of 11-25%.
4. Focus program elements on value-drivers
The most critical element for success is partner enablement. Solution providers must be properly enabled to market, sell, implement, manage, support and service your products within a customer environment to reach some measure of joint success. Over two-thirds of the vendor respondents indicated the partner enablement priority is selling the value and differentiation of their products.
5. Ensure profitability
Due to the complexity and variety of products sold, business models, vertical industry focus, services capabilities and geographic reach, we can rarely reliably aggregate partner margin data. But we did ask the vendors for their program compensation ranges. It is always interesting to see the wide ranges across these incentives – and they should be examined only in the context of an overall combined financial model. For example, some vendors may have a low discount and high deal registration incentives. Others might have high product discounts and offer very little in the way of deal registration, co-marketing funds or rebates. Put all the pieces together instead of evaluating each individual element.
6. Create partnerships
Every year our survey is inundated with mistakes vendors make as they are engaging a solution provider organization. Direct from partners, the submissions center around three themes this year:
Not understanding the partner business model.
Too little relationship.
Conflict and competition.
Go deeper! Download and read the full report.