Recruit partners like you would a customer. Attract and nurture.
By Diane Krakora, CEO of PartnerPath
You would be amazed at how many people call us every month to help them with partner recruitment. On the one hand, it's usually companies who see the value in leveraging the channel to grow their business (awesome!). On the other hand, I sometimes think they want me to hand them a top-secret document and say, "Shh, here's the magic list of partners for you. Go call them." But calling a list of partners to recruit them into your program not only wouldn't work, it wouldn't be a good partner experience. And a good first impression once lost is lost forever. You might lose the opportunity to work with some great solution providers. Plus, there's no top-secret list.
Are you ready to recruit partners?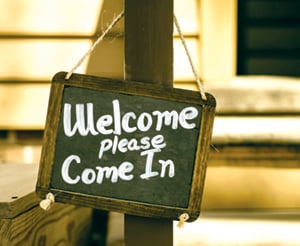 So what DO you do when you're looking to leverage great channel partners to extend your footprint? (Again, awesome.) First, ask yourself these questions:
Why do you want to recruit 1000 partners? Why not 100? Or 10,000?
How did you get to that number?
Do you have the materials and processes in place to recruit and then onboard new partners? The right tools and systems for training?
Do you have contracts and applications processes automated to streamline recruiting that many partners?
Do you have not only the resources to recruit partners but the resources to manage partners as they come on board? I.E. Partner account managers, partners operations and partner marketing people.
Do you have a recruitment pitch and a program overview?
Do you have the resources to have those conversations with partners?
Do you have a strong program in place that will be competitive in the industry and that will be seductive to potential partners?
If you answer 'no' to any of these questions, start taking the steps that will get you to 'yes.' If you said, "yes, yes, yes – now how do I get partners?," it's time to work on the recruiting plan.
First: sketch out the end customer.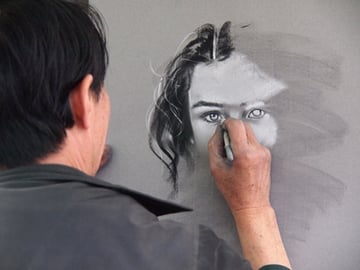 The first step in the recruiting plan is to determine the target partner profile. To understand which partners would be receptive to recruiting and ultimately successful with your products and services, we first dissect the end customer.
Who actually buys your products and services? Not only the size of customers (we're not just talking about SMB or large enterprises), but who is the individual?
What does your end customer look like? An executive at a mid-size company in the HR department? Or a manager at an enterprise company with a small team juggling a million projects?
How does this person learn about products and services like yours? Who are their trusted advisors?
The trusted advisors of your end customers are the folks you want to go after and recruit. Those people who are already speaking to your target customers are those you need to entice to sell your products and services.
You may need more than one type of partner.
When identifying all your end customers and their trusted advisors, you may have several. It's very likely that you have multiple product lines and multiple target users. Think of how you segment your customers. You may have an SMB product and an enterprise product. How you segment your customers will also help identify the types of partners you need. One size may not fit all.
Now think about which channels your target customers buy through. Not only what they learn about, but what do they buy through. Do they have global purchasing agreements with someone? Does your target customer typically buy through a local reseller or consultants/contractors? Do they tend to buy as a subscription or do they buy on-prem? All these questions indicate the types and characteristics of the right target partners.
Make in-roads with these trusted advisors.
Once you have the target partner profile, from there it's a matter of developing an attractive value proposition and then creating a recruiting plan that reaches into the target audience. Fairly easy, right?
We've found that purchased lists don't work very well to reach target partners. Particularly the good ones. Think about the hundreds of emails you get a day and then add an order of magnitude for your solution providers. If they're good, they're being sold-to every day. They get emails, phone calls, people pitching them on "the most-amazing new products."
So you have to look at it differently. Good partners are recruited like good customers, through nurturing campaigns that educate and motivate them, in addition to well-timed follow-up. They want to see you at trade shows and conferences. They want to know you're putting in the effort to create a good program for them to join and product for them to sell.
Often, it's a technical person who first engages because they want to understand where your solution fits into their overall portfolio. So your first conversation tends to be a technical one. Remember I asked earlier if you had the recruitment pitch, program overview and staff in place to recruit new partners? Here's where you finally get to put them into practice. The right person, at the right company, who is a trusted advisor for the right customer, wants to hear all about your partner program. Win them over.
And just like prospecting for customers, and potential employees, you should always be looking for the right types of partners. Sure, you may have a big push when you launch a new product or kick off your program for the first time, but don't think about finding partners all at once. You find customers one at a time through the right nurturing and engagement, you'll find your partners the same way. Just know what they look like when you find them.

Diane Krakora is CEO of PartnerPath with two decades of experience defining the best practices and frameworks around how to develop and manage partnerships.