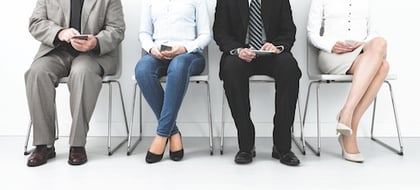 We've talked about the first three pillars of partner experience, People, Enablement and Infrastructure. Now, using the responses from our annual State of Partnering study, we're closing on the final elements. Coming in fifth place is (drum roll) channel model.
The makeup of channel model.
A channel model encompasses a multitude of structural elements including: partner segmentation and profile (partner types), transactional relationships (resell, refer, bundle, OEM), partner sales/influence potential and the engagement model (direct, through distributor, aggregator or master agent). Obviously, the solution provider respondents indicate their experience is better when a vendor has over 50% of revenues driven by partners. We call this stage in a vendor's partnering maturity "reliant" for a reason. With 50% of revenues driven by their partner ecosystem, a vendor is reliant on those partners for continued success and growth. This means the vendor will have a significant commitment in resources, investment in channel frameworks and a focus towards long-term relationship building. (Yay for partners!)
The partners also indicated their experience is better if they can engage in a manner that aligns with their business model. The partner may resell, refer, act as an agent, develop technologies, embed products in their solution/services or consult on policies – or any combination of these models. This is particularly important to solution provider partners as their business models evolve with cloud consumption. Since most solution providers will or already have some portion of their revenues and margins coming from at least two, if not three different engagement models, working with a flexible vendor is important.
Where do vendors stand?
Knowing which elements of the channel model pillar are important to partners, are the vendors aligned in their priorities? As seems to be the pattern, they are doing well in some areas and lagging in others.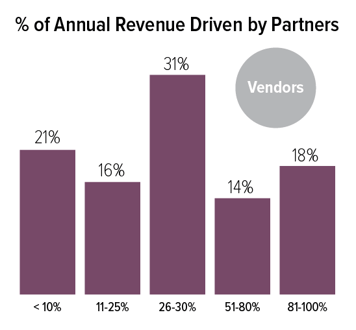 Two years ago, we started asking vendors about their revenues driven by partners, not simply fulfilled. We wanted a better understanding of the contribution solution providers were making to vendor growth (not just fulfilling deals that would have sold anyway). We were a bit disheartened to see a mostly bell curve result. Only one third of the vendors have more than 50% of revenues driven by partners – though this was the most important element in the channel model pillar according to partners.
The good news is, a whopping 75% of vendor respondents indicated their partner-driven revenues will increase in 2017. And no vendors said their partner-driven revenues would decrease! That points to partners becoming more important to the vendors' revenue stream, market reach and customer satisfaction. Many industry analysts predicted a decline in the value of the channel ecosystem as customers transitioned to cloud consumption models. However, the vendors are telling us the opposite – they expect partner revenue and thus the value solution providers bring to them to increase.
Less exciting is the news most vendors still segment their partner ecosystems by type (e.g. VAR, MSP, SI, etc.). This can be confusing for a partner who may play multiple roles with their customers and don't fit neatly into any of these labels. Or worse, fit into all of them and thus have several programs or initiatives they must join for a single vendor. Multiple engagement types (e.g. resale, agent, fulfillment) are very important to the partner experience but only 20% of the vendor respondents indicated they were segmenting their partner ecosystem or programs in this way.
The last point of note, cloud revenues are slow to grow for our vendor respondents. Still, after five years of hype about the transition to cloud consumption models, over 50% of respondents are reporting less than 10% of their overall revenues are coming from cloud. And of that cloud revenue, not much is driven by the partners. There has been a slight shift in these numbers from last year. Perhaps that's another reason the solution providers indicated cloud revenues were less important to their experience.
How important do you think channel model is for your partners? Does this data surprise you? Read the full report and let us know what you think.