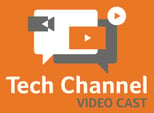 This week Diane Krakora, CEO of PartnerPath is joined by Carol Neslund, Principal at PartnerPath to discuss our latest webinar on 5 Ways to Be a Better Boss .
In 10 minutes or less, get the skinny on the webinar on how to be a better boss. First hint: be a leader, not a boss (d'oh!).
Communicate clearly and often
Coach your team for success
Demonstrate respect and appreciations
Manage consistently and fairly
Leverage your power and influence productively
Got a tip? Leave a comment!