10 Effects of the Global Pandemic on the Channel
How are the people who design, recommend, resell, integrate, support and manage technology solutions doing in the global pandemic? We conducted a survey of solution providers at the end of 2020 and asked how their business had been impacted by the pandemic with options of 'increased, decreased or stayed the same.' Their answers provided the basis for our recent report "10 Effects of the Global Pandemic on the Channel." At a glance, see the effects we identified.
5 Key Changes for Partner Business Models
Cloud / Xaas Sales Have Increased – This will be a long-term shift in customer buying motions. This industry won't be going back to on-premise solutions now that the shift has been forced.
Revenue & Profitability from Reselling Has Decreased – This decrease aligns with the change in how partners classify themselves – from primarily choosing the term reseller four years ago to primarily choosing the term consultant this year.
Revenue & Profitability from Services Has Increased – To balance the decrease in reselling motions, solution provider respondents indicated increases in post-sales services revenues, managed services revenues and pre-sales consulting revenues. Partners also reported an increase in profitability from post-sales and managed services.
Number of Customers Has Increased –Overall revenues and profitability remained the same – or was equally up and down. However, the solution provider respondents indicated an increase in the number of customers they were serving.
Use of Marketplaces Has Increased –The solution providers have begun to leverage marketplaces which aligns with the decrease of revenues and profitability from reselling motions (change #2).
5 Ways Business Activities for Partners Are Increasing
Relationships with Other Partners Has Increased – We've seen this trend over the past several years and we expect it to continue as solutions become more complex and partner business models become more specialized and differentiated.
Investments in Technical Training Has Increased – Partners transitioned 'down time' during the first several months of the pandemic lock-downs into an opportunity to complete more training and achieve increased certification levels.
Investments in Customer Success Has Increased – The future measure of success will be adoption. It doesn't matter how a customer transacts – with a solution provider, marketplace or direct. Ecosystem value will come from partners who are driving adoption of the solution to get retention and renewal.
Digital Marketing Has Increased – It's surprising this increase in digital marketing activities wasn't unanimous across the respondents. Social distancing has accelerated the need to reach potential customers through digital means and there's no going back after this pandemic ends.
Credit to Customers Has Increased – With economic uncertainty and hardships, businesses of all shapes and sizes are struggling. Many are not paying their bills.
How to Help Your Partners
Armed with the knowledge of what your partners are going through, you can make better decisions on how to help partners and invest in their success. As part of our survey, we asked partners: "How can vendors better support you during these challenging times?"
Help finding new customers through driving demand, referrals and marketing assistance
Flexibility with pricing models and payment terms
Support through increased communications, stronger relationships and field team alignment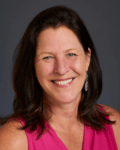 Download the full report for a deeper look at each effect on partners and what you as a vendor can do to help. If you have questions on our findings or would like to have a conversation about your channel ecosystem and partner challenges, schedule a call with Diane today.
Diane Krakora is CEO of PartnerPath with two decades of experience defining the best practices and frameworks around how to develop and manage partnerships.