By Diane Krakora, CEO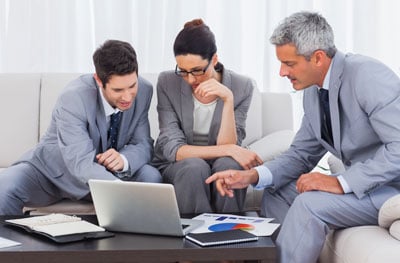 How would you define your partner account managers (PAMs)? Are they reactive, fighting fires and responding to partner issues, or are they proactive, helping partners improve their relationship with your company?
If you answered "reactive," you're not alone. For so long, the role of PAMs has been just that, focusing mainly on onboarding new partners and taking care of the needs of current partners. The PAMs of yesterday were designed to be reactive in nature.
Of course, that was back when partner roles were much easier to define and the cloud was simply a fluffy white mass of condensed water vapor floating around in the sky. Today, things are much different. PAMs must wear many hats and think two steps ahead to ensure both they and their partners are successful.
The evolving role of the PAM was the topic of discussion in our most recent webinar, which included Hank Humphreys, head of Global Channels at Dropbox, and Cindy Bechtel, senior channel sales executive at Intacct. Both have enough experience in channel sales to understand that PAMs today are so much more than simply a concierge service for channel partners.
What's influencing PAMs and Partners?
Hank and Cindy also understand the impact of the drivers that are forcing the evolution of the PAM role: the cloud as a consumption model, the shift by partners to build solutions rather than sell products, their expanding partnerships with other types of solution providers and the scrutiny by partners to ensure the vendor relationship is even worth their time. Each of these drivers is forcing PAMs to extend their reach to achieve the same results.
Channel partners, too, are feeling the effects of the drivers, and they're looking to PAMs to help them adjust. Cindy noted the cloud is having a profound impact on some of her company's partners.
"It takes a while to get up and running on a product (the cloud) when you have hundreds of customers on an old product you can fall back on," she said. "Many times [partners] have to hire different staff and change compensation models because it's a different type of sale and they're selling to a different type of audience," a reality some older salespeople are having trouble accepting.
According to our 2016 State of Partnering Study, partners prefer to engage with their vendors through their PAMs more than any other method. In many organizations the PAM is primarily a reactionary role, and some might even say administrative, yet it's the role that seems to be impacted the most by the changes in the channel ecosystem. How well PAMs can adapt to these changes will, in turn, impact the relationship a channel partner ultimately has with the vendor.
The Buck Stops with the PAM
The PAM role is also the one that takes the hardest hits when things go wrong. Whether the fault lies with the vendor by not supporting PAMs and not providing them with crucial information such as pipeline and the status of partner accounts, or with the channel partner by not doing its due diligence on behalf of its customers, PAMs often bear the brunt of the shortcomings—real or perceived—of the vendor. "As the first line of contact you're definitely the one who's going to hear about it whether they (channel partners) are blaming you or not," Bechtel said.
What, then, can vendors do to help their PAMs succeed in this fluid channel environment?
Hank said it's critical vendors ensure PAMs are well-trained and know how to set expectations clearly. "Without that, when put in front of a partner and challenged regularly, people naturally are inclined to want to provide what is being asked for, which doesn't necessarily set them up for success," he said. "It helps to avoid the disappointment and disconnect in the achievement of results on the back end."
Back Them Up
Beyond that, Hank noted Dropbox works hard to ensure PAMs have operational support including good data analytics and reporting so they know how things are going with their partners, and customer support to make sure the right customer support flow is in place for its partners.
"The biggest takeaway is … working cross-functionally for every department to understand their role as it relates to channel so when the PAM needs to work with or support a partner, they've got the team behind them regardless of the function and they don't have to fall flat," Hank said.
Vendors also can automate many of the PAM's current tasks so their role will evolve into that of a "channel success manager" to ensure partners are successful in a profitable way—the ultimate goal of the PAM role. That includes removing the friction between the channel partner and the company and, quite simply, being a bridge between their company and the partner.
"My overall goal is to have a positive impact of both partners and customers, which leads to success for my company," Cindy said. "They are really my extended family. And we all fight with our family sometimes, but we all make up in the end."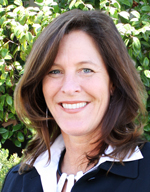 Diane Krakora is CEO of PartnerPath with two decades of experience defining the best practices and frameworks around how to develop and manage partnerships.