3 Steps to help partners expand your marketing reach.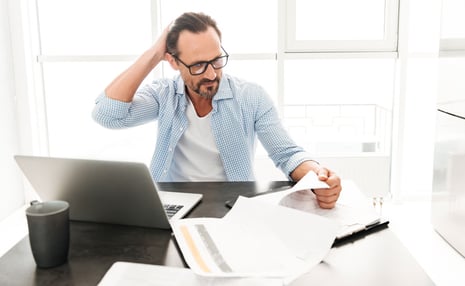 In our last annual webinar discussion between Diane Krakora and Jay McBain, Diane quoted desperate vendors as saying: "We don't care about a partner program; we just need them to generate leads. We don't care about customer success; we just need them to generate leads." That's short-sighted. Partners need a good partner program and a path to success with your products/services before they're just going to hand over a giant bag of leads. They're looking to grow their business and they're doing that by building solutions for customers that involve your products along with other vendors and their own services. If you want to be a part of this equation, and want partners to develop leads for your products, facilitate your partners' growth by offering them easy marketing solutions that takes some of the burden of demand generation off their plate.
Many vendors don't have dedicated resources to easily create partner marketing and they're in a constant state of catch-up to hit partner sales targets. Here are 3 steps to get some easy wins to help partners drive demand.
Identify existing marketing and update it for your partners. Your internal marketing team probably spent the last 9 months developing a comprehensive marketing campaign around the upcoming company promotion. Do you know what the campaign is targeting? When it's launching? Has the company marketing team shared any resources with the partners? Connect the dots between all the marketing gurus within your company and develop a list of all the latest campaign materials being produced. Identify which materials can be altered slightly for partners to use. Is there a whitepaper, a research study, or some product release guides that would help partners? Save time and win over partners by providing them with awesome marketing ready to go.
Provide templates to help partners run a campaign. Handing partners some PDFs or video links isn't enough. Many partners don't know how to take a variety of marketing materials and combine them into a unified campaign. While some partners are well-versed in marketing language, others have no idea how to create a "drip campaign" or even what that is. They likely don't know how to integrate social media, email, website and direct marketing. Start by writing some email templates, social media templates and website copy for your partners specifically speaking to your customers' pain points. They can add their logos, their personal flair, and update the messaging to include a solution-focused spin. They'll be grateful you laid the foundation by giving them something to start from.

Create a how-to guide for partners to execute the campaign.

Partners are busy and their specialty isn't marketing (at least not those who you have in mind when reading this blog). Even with materials hand-picked for them and email templates in hand, they may not take any action to get a marketing campaign underway because they just don't know where to start. Create a step-by-step instruction sheet telling them how to set up the campaign. How should they customize the pieces? Where do they upload the campaign materials? How should they schedule the emails and social posts? The simpler you make the execution the more likely they'll follow-along and get the messages out to their audience.
Jay McBain said his data showed 51% of partners are increasing their marketing this year – but how do you ensure that marketing is for your products? Use the steps above and HELP your partners instead of sitting back and shaking your fist wondering why they haven't handed over a pot of leads.
If you'd love to help your partners but you don't have a partner marketing team to implement the steps above, we're happy to help. We've worked with many companies to get partner demand generation campaigns flowing and have tips and metrics to help guide your efforts. Contact us to learn more.

Amanda Hawkins is responsible for those marketing emails you get from PartnerPath and has worked on multiple marketing campaigns for PartnerPath clients. She enjoys demystifying the marketing magic and helping partners find success with better demand generation.