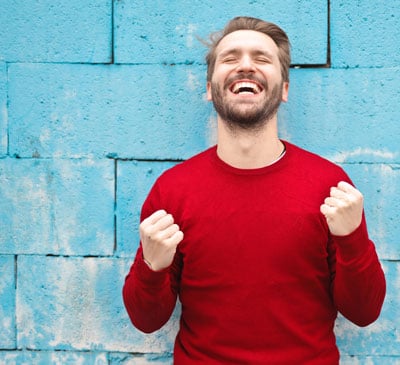 At a recent vendor conference, I presented on the significant roles vendors and their partners play in customer success. To highlight the urgency with which vendors should help their partners, I cited data from our 2019 State of Partnering study: 67% of solution providers haven't yet invested in the people, methodologies and technologies to be effective at customer success. After what I thought was a fabulous presentation with moments of greatness, an attendee came up and asked me, "so how do I do this and help my partners invest in customer satisfaction?" Epic fail. After making sure it wasn't a slip of the tongue, I realized the difference between customer satisfaction and customer success may not always be clear. So here goes.
Customer Experience is … everything.
The over-arching term of customer experience is defined as the result of every interaction a customer has with your business, from navigating the website to talking to customer service to receiving the product/service they bought from you. Your channel partners greatly affect your customers' experience. If the partner doesn't position the products right, perhaps inaccurately explaining product performance or function, that affects the customers' experience (the product isn't going to work as the partner promised). Or if the partner messes up the installation or configuration, that's also going to affect the customer experience. Beyond these examples, customer experience is considered every interaction the customer has with your business – whether through solution providers or by directly engaging with your people, processes and policies.
Customer satisfaction is part of customer experience.
The examples I gave above showcase how a partner can negatively affect the customer experience in part by decreasing customer satisfaction. Customer satisfaction is the degree to which a customer is happy with your product or service. (All customer satisfaction is part of customer experience, not all customer experience is part of customer satisfaction. Like bourbon and whiskey.)
Solution providers have always cared about creating satisfied customers. The customer belongs to them too (and may be even more valuable to them). Solution providers typically desire to sell a bevy of products and services to the same customer. The partner often carries several vendor product lines – possibly hundreds – which they leverage to put together a solution for customer business needs or opportunities. They want the products, or more importantly, the solution to satisfy customer expectations so they can continue to sell them more stuff. Thus, they care greatly about meeting customer expectations.
Beyond satisfaction lies success.
Finally, customer success is the business methodology of ensuring customers achieve their desired outcomes while using your product or service. The goal of customer success is to make the customer as successful as possible, which in turn improves customer lifetime value (CLTV) for your company. In the technology industry, customer success is most often measured as renewal rates or in a subscription-based world, churn rate. Churn, the annual percentage rate at which customers stop subscribing to a service, is a very hot topic in the IT industry as more and more vendors move to a subscription model.
My goal from the aforementioned (fabulous) conference presentation was to convey the importance for solution providers to pay attention to and invest in customer success. It's one thing for a customer to be satisfied with the product they bought ('this storage solution backs up my files pretty well at a good price point') but they need to also be successful with the solution ('this storage product integrates with my other applications and is helping me to increase employee productivity'). Channel partners not only sell the solution, but are also responsible for the customer success motions of adoption, usage, expansion and renewal.
For decades, IT vendors have engaged, enabled, motivated, supported and managed indirect channels on landing the sale. This needs to rapidly shift to helping partners adopt customer success methodologies, putting the people and processes in place to ensure customers achieve their desired outcomes. Most of the solution providers we've studied do not yet have customer success organizations in their companies and vendors would be wise to invest in helping them design and execute these initiatives.
In short, do not confuse customer satisfaction with customer success. A customer can be happy with your product and still not be successful using it (and therefore not buy more stuff). Help your partners with customer success.

Diane Krakora is CEO of PartnerPath with two decades of experience defining the best practices and frameworks around how to develop and manage partnerships.