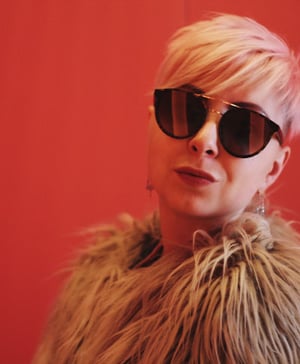 In the multi-year transition to cloud models, we've found six key trends affecting how vendors engage, enable and evolve their partner models and programs. From the data gathered in the 2019 State of Partnering study, corroborated by hundreds of partner interviews and dozens of client engagements, the themes introduced in last year's State of Partnering Study are getting a few updates.
Hyper-specialized skills. End customers are looking for partners with hyper-specialized skills focused on business outcomes. It's not enough for a solution provider to specialize in a vertical such as medicine. Instead, they need to be proficient at solving the business needs for a micro-niche, such as a 12-person private radiology group in Reno, NV. This means solution provider businesses will become more unique, specialized and thus differentiated from each other.
Progress we've seen from industry leaders on this trend: enabling micro-vertical solutions including training on adjacent technologies and highlighting potential pre- and post-sales service opportunities.
Solution complexity. Creating a full solution that addresses a customer's need is tough. Think about all the moving parts in an IoT solution – all the hardware, software and services involved. This means solution providers of all types will need to bring their diverse skills and specializations together. Some of these solution providers will transact and will join your partner program to progress up the partner levels. Other solution providers (next-generation partners) will not transact and possibly won't even join your official partner program.
Progress we've seen from industry leaders on this trend: getting serious about fostering partner-to-partner ecosystems.
Different types of partners. The trusted advisors who are addressing the complex needs of new buyers in the era of cloud-delivered products are not always traditional VARs or Systems Integrators. We've seen new types of partners emerge such as Managed Service Providers and cloud solution aggregators like AWS. More types of partners such as marketing agencies, consultancies, financial advisors and even insurance agencies are coming into the technology ecosystems and will influence customer buying behaviors. Many of them will not be interested in managing the transaction but are looking for the downstream, high-margin services of implementation and integration.
Progress we've seen from industry leaders on this trend: accepting a casual, not programmatic, relationship with these influencers and creating a place for them to engage in the partner ecosystem.
Emphasis on services. In cloud consumption models, partners make very little money reselling hardware or software. To address the downward pressure on margins and profitability in an anything-as-a-service model, solution providers are beefing up their consulting, business process optimization, provision, configuration, outsourced management and support services. This often leads to a direct conflict with vendors' professional services organizations, which also vie for those lucrative high-margin service dollars.
Progress we've seen from industry leaders on this trend: defining a services hard deck that describes what services opportunities the vendor will pursue, and which services are the sole domain of the solution provider ecosystem.
Shift to digital marketing. 65% of the buying decision is already made before a prospect ever talks to a salesperson. Forrester cites more than two-thirds of customers (68%) prefer to research online on their own, while 62% finalize criteria via digital content only, with absolutely no engagement with sales. Unfortunately, most solution providers are barely capable of old-school marketing, holding on to the practice of customer breakfast briefings. They are woefully lacking the skills and resources to be successful marketing online.
Progress we've seen from industry leaders on this trend: shifting partner marketing funds and resources to only support digital marketing efforts.
Focus on customer experience. The old customer acquisition funnel is dead. No longer is the customer engagement process finished once a purchase has been made. It is now considered an ongoing lifecycle with usage and renewal as the key metrics for success. For decades, partners have been recognized and rewarded for landing a customer. The focus was exclusively on sales. Going forward, successful partners will need to incorporate activation, adoption, expansion and renewal of the solution to the sales motions.
Progress we've seen from industry leaders on this trend: launching enablement initiatives backed by incentives to get partners investing in customer experience practices, policies and people.
What to Do: Be a Trend Setter
Expand your partner ecosystem to include a wide variety of partner types – including transacting partners that fit into the levels of your traditional program and non-transacting partners that round out the multi-solution ecosystems. Or better yet, design your engagement models on the roles partners play.
Spend sponsorship dollars to participate in the niche communities of the next generation solution providers who are hyper-specialized and focused on selling to line-of-business decision makers.
Educate your partners on the customer experience and lifecycle selling. Ensure your partners are supporting customer adoption, growth and retention.
Overhaul your co-marketing programs to prioritize digital activities and campaigns.
This blog is an excerpt from the PartnerPath 2019 State of Partnering report: Driving Cloud Adoption. More excerpts will be published in coming months. Be sure to subscribe to our blog below!