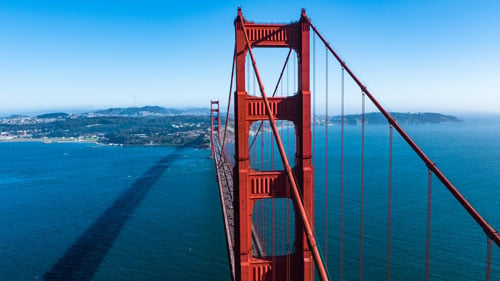 By Diane Krakora, CEO
Our focus on channel partner expertise enables me to attend several partner summits each year – like Cisco, IBM and Microsoft – as an industry analyst. I attend keynote sessions, program announcement breakouts and as an analyst I get unbelievable access to executives, partners and strategic and product directions. The Cisco Partner Summit is one of my favorite channel summits as they provide intimate access to executives and insights to their channel ecosystems.
The big news this year began with the announcement Cisco would hold two partner summits. The first was held in March at the San Diego Convention Center, the time of year Cisco traditionally hosted the event. The second was last week, to align with their sales kick-off events. They decided to have two summits in eight months rather than wait for 1.5 years to change the alignment. With all the executive changes happening at Cisco since John Chambers departure, they made the right decision.
So what's new this year?
After attending for 11 years, I expect to hear pro-partner messages, new product releases and program enhancements. At this summit, with Cisco hosting 3000 partners in San Francisco, there were five things I did not expect to hear:
"Cisco is a SaaS company."

Yes, I know they're trying to change the network industry before they get disrupted by the next Uber or Amazon. Everyone is trying to figure out how to offer everything (or anything) as-a-service from software to storage to security, computing and networking. Cisco (and others) have been talking about a software-defined data center for years. However, most of what Cisco is known for, sells and engages with partners on – is hardware. Big hardware that fills rooms. I was shocked, and tickled a little, with all the rhetoric around 'being a SaaS company.' Really? (You're not Salesforce.com.)

"IoT services are the future."

I was surprised by the volume and vigor of this message, not that Cisco is trying to get partners to pay attention to the Internet of Things (IoT). Cisco doesn't sell IoT products – no one really does. IoT is a group of products and services connected together. Yes, it is a forward-looking event and Cisco's products have a role in the Internet of Things. However, there are a lot of opportunities in data centers, networking and security that continue to drive partners' business and profitability, which seemed missing from conference messaging.

Cisco as an ingredient brand.

In an analyst session Cisco CEO Chuck Robbins said he could see a future where the Cisco brand could be the "Intel Inside" of networking solutions. From all the marketing and branding they've done over the past 20 years to own the networking space, this was a surprising statement. It's true customers might not have a brand preference in the future, as long as the solution works. I agree with the thinking, just surprised they actually said it.

Not replacing Padmasree Warrior.

In the same analyst session, Chuck Robbins was asked point-blank if he would be appointing a CTO. He said no, that David Goeckeler, Senior Vice President and General Manager, Networking and Security Business and Rowan Trollope, Senior Vice President and General Manager, IoT and Applications were running the business units as General Managers and he didn't feel a need to place a CTO as well. Okay, didn't expect that!

Marketing focus.

My meetings started with an update from Worldwide Partner Marketing and the entire summit ended with Karen Walker, Chief Marketing Officer, on the main stage asking partners to transform to digital marketing activities. For the last five years Cisco has been helping partners accelerate their marketing activities through a separate Cisco Velocity event. This event, focused on teaching partners how to do effective marketing (not exclusively on marketing Cisco products), will become a standalone event again next year, after being absorbed as a track within the larger partner summit for the last two years. At this Partner Summit, traditionally focused on product and partner incentive/program announcements, I didn't expect to hear discussions on the new buyer's journey and digital marketing.
The world continues to change and our technology companies and channels continue to change with it. I love partner events because they continue to push the envelope on trends and challenges and strive to set up the channels for success in a changing landscape.
What is the most unexpected thing you heard at a partner conference this year?

Diane Krakora is CEO of PartnerPath with two decades of experience defining the best practices and frameworks around how to develop and manage partnerships.