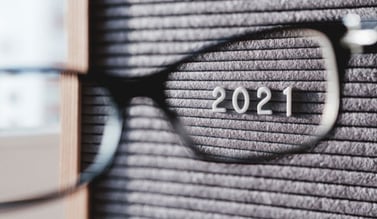 Welcome to 2021! Boy am I excited to see the calendar turn over. There's been so much up and down in the news for the last nine months I can barely keep track. The pandemic that ravaged the world medically and financially also accelerated five of the six buyer trends changing IT channels we predicted back in December 2019:
Customers expecting business outcomes
Emerging line-of-business buyers
Researching solutions online
Transacting online
Purchasing as a subscription
To align with these trends, the largest hardware and software companies are transforming their businesses to 100% subscription or consumption-based models. IBM announced they will be 100% subscriptions and consumption-based going forward. So did Dell and so did HPE. And every IT vendor we have worked with in the last two years has been aggressively shifting their business to subscription and/or cloud-based consumption models.
The acceleration of this trend is the driving force for five predictions for IT vendor channel executives I discussed with Jay McBain, Principal Analyst for Channels, Partners and Ecosystems at Forrester, at the end of 2020. Here is a summary of the five predictions. (Listen to the full discussion.)
Marketplaces will be integral.
Last year, we predicted marketplaces were going to take hold. They grew more in the first three months of COVID-19 than they did the last 10 years combined. According to Jay in our webinar: one-third of the entire US commerce is now via e-commerce marketplaces. B2C giants like Amazon, Alibaba and eBay are making investments in the B2B space. Your products might sell on Amazon or Amazon for Business and likely AWS. Two questions you will have to answer in 2021: Which 20 marketplaces do I leverage to reach my buyers? How do marketplaces complement or compete with my other indirect channels?
Non-transacting partners will drive an ecosystem approach.
We've previously talked about shadow-channels or what I call next-generation channels. These are organizations that aren't traditional IT solution providers and yet influence cloud-based technology solution purchases. These are now real channels encompassing many different types of organizations with a variety of business models. There's a transactional channel that includes your dealer network, wholesale distribution network, resellers, retail, franchises, and now your marketplaces. You also now have a non-transacting channel that shows up before the point of sale and, because you're converting to subscription models, shows up after the point of sale and drives a lot of value. This mix of traditional partners and non-traditional partners with all types of new business models is combining into a broad ecosystem of indirect channels. The old partnering models, frameworks and programs won't fit the future constellation of partner types.
Methodologies will develop to influence the influencers.
I've talked at length about the trifurcation of the channel – (1)non-transacting advisors or influencers before the sale, (2)transacting partners and (3)services partners that implement and integrate solutions (driving adoption, retention, and renewal). Now the universe of influencers has exploded. Jay mentioned in the webinar an average customer of a multi-cloud, hybrid cloud solution buys seven things with upwards of seven vendors involved. There are, on average, five different partners highly influential in guiding a customer through their primarily digital journey. You've got to influence as many people as possible around that customer at a scale we haven't yet seen.
Partners will be rewarded based on customer adoption.
In the trifurcation model, your channel exists of influencers, transactional partners and those that drive customer success. Now think through the customer journey. You've done all the work we talked about in influence. You've got to the point of vendor selection. You're one of the seven vendors in the solution stack. You've made it. The customer has transacted somehow, with the solution provider, marketplace, or direct – it really doesn't matter. But, like every other subscription or consumption-based business, the measures of success are not the revenue and profit KPIs we've had for decades. The 2021 measurement is adoption. If you get adoption of your product, you get retention and renewal. So which partners are driving customer adoption? How do you measure and reward on that adoption?
You will know your ecosystem multiplier.
Last year, we predicted the growth of the subscription model's effect on channel programs. The partner trifurcation model came true because vendors shifted their partner frameworks to include design, sell, and service elements. The prediction around subscriptions and consumption was accelerated in COVID-19 and is now a reality. Our partner programs prediction for next year is promoting your ecosystem multiplier. You need to figure out every dollar of hardware, software, and services that gets created or enriched as a result of the dollar of product sold. 80% of your future partners are going to be non-transacting partners. They want to hear there is a big enough pie to make it worth their while to join your program, get certified and direct their mindshare towards your products.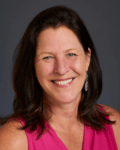 Today's trends are tomorrows channel realities. We're here to help. Set up a chat with me here.
Diane Krakora is CEO of PartnerPath with two decades of experience defining the best practices and frameworks around how to develop and manage partnerships.