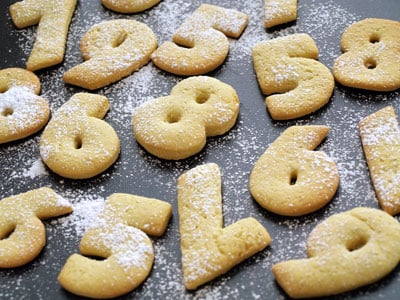 By Diane Krakora, CEO
I'm a bit obsessed with goals, metrics, benchmarks, ROI. I believe if you can't measure it, you can't manage it (just ask my team). Lately, we've been talking a lot about metrics and measuring return on investment and specifically, the importance of measuring your partner performance and your program success. The response has been, "But what specific metrics should we to track and report to management?" What are the key partner program KPIs?
It is difficult for me to be absolutely prescriptive, because you all have different products, in different markets, and different types of partners in different stages of channel maturity. But despite those qualifiers, I'm suggesting a focus on 10 key partner program metrics.
The KPIs you're (likely) already tracking:
Number of partners. This is the first number I hear when folks describe their partner ecosystem. "We have 1,200 partners in North America, 500 in EMEA and 420 in APAC." Although this is a measurement of size (and executives LOVE large ecosystems), it is not a measure of quality or performance.

Revenue through partners. At a base level, this is the revenue from partners purchasing products from you and reselling them. At a slightly more progressive level, this is tracking the revenue sourced by partners. (Did they indicate they brought you the deal by registering it?) At an advanced level, you should be tracking the partner's influence through all the stages of your sales cycle. (Did they drive stage 1, 2, 3 and 5 – while your internal teams drove stages 4, 6 and 7?)

Number of deal registrations. The adoption of deal registration systems brought these favored metrics: the number of deals registered, average deal size and average time to close. Knowing how many deals the partners are pursuing is great; however, this number doesn't always represent true action. Sometimes partners register anything they've heard of (gasp!). Better metrics are active deals and close ratio.

Number of people trained. Most vendors require a certain number of partner people trained or certified to progress up the program level. This is a great metric and will also show you the commitment-level of a partner. Add a little twist to this metric and correlate the number of people trained (sales or pre-sales technical) to the deal-close timing (do partners close faster if more are trained?) and to customer satisfaction.

Partner satisfaction. Most vendors conduct some type of yearly partner satisfaction survey to gather feedback from their partners on program elements and communications. Possible versions include: a formal survey with multiple questions and anonymous responses tabulated in a NetPromoter Score format, quarterly business review sessions, one-on-one discussions with the executive team, Partner Advisory Council meetings, or informal discussions through the Channel Account Manager. Only one of these methods produces reportable metrics.
But these are measurement of past performance and don't provide a good roadmap of which partners to invest in. Focus on identifying strong partners worthy of your resources who are more likely to grow sales.
The KPIs you should start tracking:
Customer satisfaction with partners. A few vendors are doing this, but primarily only for top tier partners and on an ad hoc basis. It is important to understand which partners are marketing, selling, implementing, configuring and supporting customers successfully. Without knowing these metrics, you could be arming partners to create really unhappy customers. And we all know the customer always blames the technology, not the solution provider.

Marketing effectiveness. Every vendor wants partners to market these days – almost more than they want them to sell. Particularly with cloud- or subscription-based products, the focus has shifted to increasing demand generation so the vendor can take the referral, close the deal, sign the paper and provision the product. However, very few vendors are looking at the effectiveness of a partner's marketing campaign. Yes, marketing ROI. This is important to track because you want to provide marketing dollars and resources to partners that execute effective campaigns that actually produce results.

Partner profitability. If you don't know how profitable your partners are with your solution, how do you know if they're going to invest in more training, marketing or sales activities? We've seen vendors attain fantastic insights on partner policies, programs and people by executing a detailed and methodical study of their partners' profitability.

Partner engagement. Another measurement of a partner's future success is determining how engaged are they with your organization. The more engaged they are – downloading resources, taking training, completing forward-looking business plans, connecting with CAMs and field sales teams – the faster they grow and the more they grow. This is easier to measure than profitability, but fewer companies bother to collect this information and analyze it.

Partner experience. Combining and expanding upon both partner profitability and partner engagement leads to measuring the Total Partner Experience (TPE). In this evaluation a vendor measures a partner's overall experience with you – from policies to processes to personnel and profitability. This provides analytics on program initiatives that are effective at engaging and enabling partners and insights on processes that are burdensome and need to be streamlined. Another great aspect of TPE is that you generate a baseline number the first time you measure it, and then can show measured improvements to your executives and partners every year!
These are some of my favorite numbers. Some are easy to measure but don't produce great insights. Others are more challenging to accurately collect but better accelerate channel success. Are you measuring these? Are there other metrics you're measuring? I'm always on the lookout for more!

Diane Krakora is CEO of PartnerPath with two decades of experience defining the best practices and frameworks around how to develop and manage partnerships.