Lessons from a virtual road warrior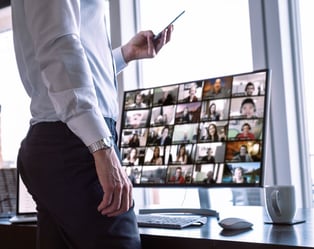 I attend a lot of events. I'm usually crisscrossing the globe between partner summits, partner advisory boards, sales kick-off meetings and industry conferences. I'm one of the weirdos that actually misses large gatherings. No, I don't miss the conference chicken or sitting in a freezing cold dark hall. I miss the energy of a packed room, the chitchat with people sitting around you before and after the sessions and catching up with friends and colleagues. The many virtual events I've attended in the last six months have left me, and others, wanting – but not all for the same reasons.
The mega-conference
The multi-day, multi-week, multi-track conferences just don't work digitally. These are the Customer and/or Partner Summit events that used to be hosted in cities (I don't miss) like Las Vegas, New Orleans and Orlando. Registration for these now-digital mega-conferences may be high, but attendance is low and engagement in the content is minimal. Perhaps engagement is low because so much of the content tends to be pre-recorded. Not many people listen to the on-demand content (read: pre-recorded) after the conference. We're just all too busy and the next day's life takes over. It is difficult to connect with audiences when you're the only one in a room and staring into a camera. Many would argue that engagement is low in these large conferences even in person, as people are often on their phones in sessions. I would agree only for speakers with boring content or a ho-hum presentation style. When John Chambers would speak at the Cisco Partner Summit I was on the edge of my seat!
For these bigger conferences, instead of multiple sessions every hour of every day for weeks, a few sessions spread out over a couple of days seems to work best. Attendees can register for specific sessions relevant to their interests then get calendar meeting notices and regular reminders.
Smaller Councils
A digital Partner Advisory Council can't include twenty partners and ten internal participants for over eight hours. Zoom fatigue is a real thing (ask any remote-learning student) and attendees start turning their cameras off, doing email in the background and muting themselves to listen to music (yes, that actually happened!).
The goal of a Partner Advisory Council is to get partner feedback. Having participants tune-out defeats the purpose. Instead of talking to the partners for hours on end, (do that in the conference mode) shorten the day to three or four hours and shorten the sessions to 20 or 30 minutes. These changes help foster an engaging discussion. Think more TED Talk style (eighteen minutes, minimal slides) with ample time for partner discussion on each topic. And don't forget the partner-only brainstorming session in your PAC event! That should also be shortened to a lightning round of less than an hour.
Keep It Short
So how do you best communicate and collaborate with your partner ecosystem when social distancing is a priority? As you would with your friends – in small discussions. Prioritize short regional sessions that are less than an hour with fewer than fifteen partners. Get your senior leadership engaged to discuss your vision, product roadmap, partnering value proposition and program changes. You'd be surprised what you can do in 40 minutes. Open a real dialogue and engage. The more you can connect with individuals the better your partner event will be.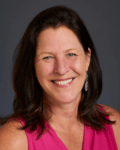 Need help with your Partner Advisory Council or want advice on hosting partner events? Set up a chat with me here.
Diane Krakora is CEO of PartnerPath with two decades of experience defining the best practices and frameworks around how to develop and manage partnerships.