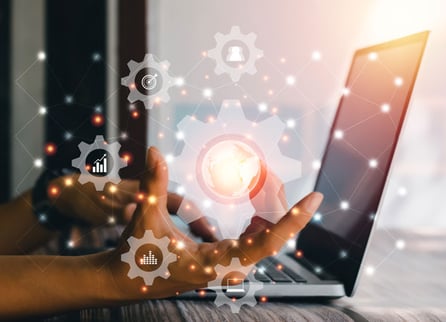 The misunderstood and often overlooked partner portal is (and always has been) the digital face of partner engagement. As decades have passed, technology platforms struggle to BE more and DO more to support partner growth These changes have made PRM (Partner Relationship Management) almost unrecognisable. The death of your parents' PRM has given birth to a new digital experience to engage, empower and manage the ever-evolving partner ecosystem. Partner automation has become more impactful to vendors and partners, supporting the emergence of ecosystem orchestration.
In the beginning ...
… it was a website for partners. Right? Or a 'gated' website for partners? Not really, though that's how most people who didn't engage directly with partners thought of it. As the partner landscape increased in size and complexity, Partner Relationship Management technology developments needed to move beyond offering a password-protected digital space where the primary function was to deliver access to collateral and contact details of a local Partner Manager.
Adding functions to the partner portal such as Deal Registration or Marketing Development Funds (MDF) programs provided a much better partner experience along with internal efficiency, compliance, visibility, and structure for vendors previously performing manual and mistake-riddled tasks.
And so PRM evolved.
Through bi-directional connections, we saw PRM solutions hook into the channel data 'brain' (CRM) allowing for automation of processes and delivery of reports in real-time. PRM vendors even recognised the challenge of managing training in an age where enablement needed to be 'on demand' and learning management systems (LMS modules) or connections were added to the PRM platforms and solutions arsenal.
In the late 20teens, the world was changing, and customer appetites and behaviours were changing. The channel was evolving, and vendors knew they had to support this transformation within their partnerships. With a new wave of younger, more tech-savvy leaders in the channel, the partner portal was viewed as a game-changing opportunity. And PRM vendors answered the call.
Then change was forced upon us.
Without grace or fair warning, in 2020 we were all plunged into a world where our digital face was our only face. No more breakrooms, no more partner conferences. Screen time grew not only in importance but in necessity, in not only professional but personal interactions. The digital engagement we had talked about for decades and had slowly been adopting, was officially forced upon vendors and partners alike. Without an online meeting or digital record-keeping, did anything actually happen?
Where does that leave us?
In the last two years, with increased complexity and reliance on the digital face of partner engagement, along with culture change in the channel, the partner portal space has levelled up.
The channel software tech stack so frequently shared on social media is soon to spill out onto two Powerpoint slides and even now, requires reading glasses to be viewed properly. Innovation in the space continues to bloom.
Partner portals are being reborn as digital partner experience platforms. Gartner defines a digital experience platform "as an integrated set of technologies, based on a common platform, that provides a broad range of audiences with consistent, secure and personalized access to information and applications across many digital touchpoints." That's a mouthful but think of the old "partner portal" as a tool for "ecosystem orchestration" and you'll start to imagine all the moving parts now involved.
Drop the Portal, Go for the 'Platform'
A huge leap from its humble beginnings as a partner webpage, partner automation solutions are now striving for a uniquely relevant experience. Users should be offered engagement not based on labels or 'partner types' given to them by the vendor but based on the behaviour of the individual partner user and the role their company plays in serving the customer engagement lifecycle. With this move to behaviour tracking comes the glimmer of hope for these systems to one day manage and track the next generation of partner programs.
Ensure your next partner automation solution:
provides more than just transactional revenue measurement
supports increased complexity orchestrating partner-to-partner engagements
has strong and consistent enablement
provides relevant, real-time connections to find the right thing at the right time …
… your partner-facing digital experience has never been more important. Are you providing a rich digital partner experience?
If you'd like help implementing a new partner platform, improving the one you have, or just understanding where to start and what your partners need, let us know. We can help you identify what evolving partner automation tool may be right for you, or how to make your partners happy – regardless of platform.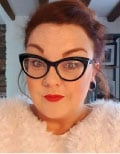 Amy Roberts is a principal at PartnerPath based in York, UK. She has two decades of experience in channel curation, leadership and transformation. Schedule a remote cup of tea with Amy if you'd like to chat about partner portals, digital experience platforms, or figuring out where to start.