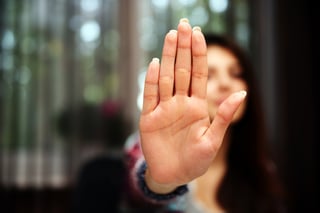 It's one thing for partners to not have the ideal experience with a vendor. There's always room for improvement (hopefully we've informed and advised your improvement). But it's another thing entirely for partners to regret having joined a vendor's program in the first place.
From our report on the 6 Pillars of Partner Experience, inadequate sales support eked into the top spot for the first time in three years. With the pressure to generate net new business, it makes sense the partners may feel they need more help than vendors provide. Vendors (rightfully) expect partners to sell their products and solution providers feel they need more support to be successful. Maybe more investments in training and mentoring would make partners self-sufficient in sales – or at least more independent if not completely self-sufficient.
'Vendor failed to deliver on promises' was knocked from its five-year reign as the number one reason partners have for regretting joining a vendor's channel program. Coming in second, there is no excuse for this being anywhere near the top of the list. And yet, for over 11 years, we see it consistently in the top three. The problem boils down to the simple act of communicating expectations and commitments with partners – followed by doing what you say you're going to do.
Start fixing this partner regret by clearly defining a Partner Account Manager (PAM). Then, train those people who are the first line of connection with the solution provider and thus have the greatest effect on their experience. Remember the first pillar we covered – People. We don't ever want to hear this quote by one of the solution provider respondents: "They talk a great line and then fail to deliver. One minute you are dealing with senior executives and then next minute a greenhorn who has less than 30 days after training to make a quota." (Yes, that was an actual response.)

The third reason for partners regretting they joined a vendor's channel partner program, direct channel conflict, can also be minimized with clear expectations and communications. By first indicating where you as the vendor will focus your efforts and where the solution provider will have a green field of 'clear run' you can minimize the times you bump into each other. Set up a "pitch and catch" scenario with solution providers where each of you are playing a unique role in the sales and services cycle instead of in redundant and conflicting activities. Vendors can take the opportunity to collaborate and support partners – providing sales support to help the solution provider win the deal.
Do you love this type of data and benchmarking reports? Contribute to next years' study and we will make sure you're first in line to receive the results.