Partner Relationships Need a Personalized Touch, Even When You're Not In-Person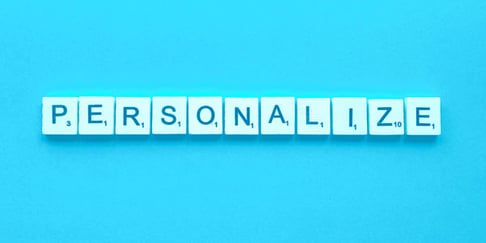 In our recent channel chief virtual roundtable, we asked leading technology channel executives what was keeping them up at night. Surprisingly, it wasn't partner sales, additional enablement, driving customer adoption or even the plethora of small solution providers teetering on the edge of a pandemic-fueled extinction. What they were most worried about is the damage social distancing has done to their ability to nurture relationships with their partners. Without a plane flight and dinner meeting with a partner, how do you make sure your relationship remains positive and prosperous?
Partnering is personal and the pandemic has hampered relationships in a myriad of ways. We can't safely break bread inside our favorite bistro or shake hands to solidify our agreement to invest and grow together. But beyond physical touch, creating a personal relationship with partners means personalizing how you do business.
Not All Partners Are the Same
Increased differentiation to deliver specialized business outcomes means no two solution providers have exactly the same business model. Technology offerings, sales and services capabilities, customer segments addressed, business size and regions served all make each partner unique. Some partners focus on pre-sales advice and consulting services while others prioritize post-sales implementation and integration services. Some have developed managed service offerings while others are making a name for themselves in driving customer adoption and customer success. And some are developing their own IP and becoming software vendors in their own right.
Vendor partner programs that segment partners by type (labels such as VAR, Distributor, ISV, System Integrator, Managed Service Provider) are going to run into complexity and redundancy. The partner ecosystem is a mix of organizations that can be some or all of these things. Partners have carved out their niche where they can be a trusted advisor. They perform differing roles with their customers and have different needs from their vendor relationships. Their businesses are unique, and you can't paint them all with the same brush. Trying to provide a set of benefits to similar partners who are segmented by type (or label) means you end up with partners in multiple program segments unsure of the expectations to grow or the benefits provided to them for their achievements. Instead, offer flexible engagement models where partners can choose their level of investments and benefits.
Understand Each Partner's Unique Business Model
The partner account manager of the future needs to understand the partner's business, which is incredibly challenging during the pandemic when we cannot visit partners in person. A partner account manager (PAM) is actually a partner development manager (PDM), someone who needs to understand each partner's business model, track changes that are happening for the partner and the caveats that may come with shifts in the business. For example, if a partner is in the middle of transitioning their business model, it's important the PDM takes a holistic view of the partner's short-term and long-term business goals. If you're in this for the long-term, the PDM should advocate internally to continue to support the partner through the business transition.
Not every partner will survive the pandemic and your PDM should ask questions about partners' business model and goals to evaluate which partners to keep in your ecosystem. How will revenue change as the partner shifts from a resale to a recurring revenue model? How will the partner's business and their standing with the vendor be affected by that business shift? Do you still want to invest in the support and enablement? A year from now, are they are going to be the kind of partner that you want in your ecosystem? Knowing the answers to these questions will help the PDM understand the partner better and aid them in their journey with you. Creating regular touchpoints between the PDM and partner to see how the journey is going helps further the personal relationship.
Enable the Person
We as an industry talk about developing partnerships between organizations – between a technology vendor and a solution provider. However, the relationship is really between people. The PAM/PDM example above defines the relationship between two individuals – the partner development manager on the vendor side and the practice owner at the solution provider. When we talk about enablement we say "the partner" is enabled to successfully market, sell and service a solution but we mean "individuals at the partner company" are enabled. Each of these individuals have their own background, skillsets, interests, career goals and they also may have different or unique ways of learning. Some may like to do online webinars in the middle of the night, and others may learn better in a person-to-person training, (that four- or six-legged sales call). And what they're learning – marketing, sales, technology, services, customer success – should be personalized to their role, needs and goals. In your engagements with a partner, by which I mean the people at your partner company, personalize the way you talk to, enable, teach and engage them.
Someday, we can have dinner with partners again. We can go golfing and attend partner conferences. That will be wonderful, and it's nice to see a smile and read body language – but partnering should always be personal. Whether over Zoom, email or in a meeting room, consider not only how you deal with your partners in terms of their unique businesses but also the individuals within those businesses. Channel executives across the spectrum of technologies are struggling to maintain personalize relationships with their solution provider ecosystem but we're all dealing with similar struggles. Making the effort to personalize our engagements will pay off.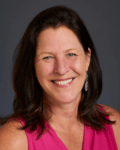 Need help personalizing your interactions with channel partners or want advice on how to improve your channel relationships? Set up a chat with me here.
Diane Krakora is CEO of PartnerPath with two decades of experience defining the best practices and frameworks around how to develop and manage partnerships.