The what, when, why and how of rewarding partners at the point of influence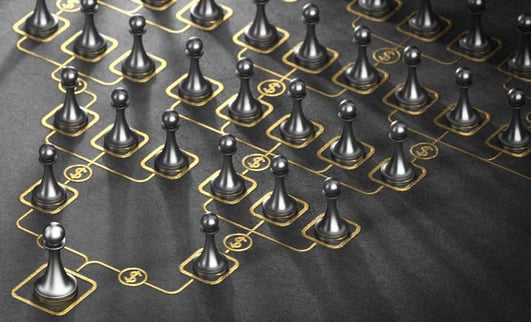 In our latest channel chief roundtable, we asked leading technology channel executives what was keeping them up at night. Amongst their answers of: 'doing more with less,' 'marketplaces,' 'the big lay-off' and the 'slow but steady demise of the "tech alliance,"' a big topic was the challenge of rewarding partners based on the influence they have on customers and where along the customer lifecycle that influence and value is realised. With the increasingly wider role partners play throughout the customer lifecycle, vendors should take a closer look at how to reward partners for their influence. We don't have all the answers, but we have thoughts on how to get you on the right track.
What is partner influence?
Gone are the days of partners wishing to only be rewarded for being first over the finish line in the point-of-sale race. Partner influence on the customer happens throughout the customer lifecycle and every major step should be recognised and rewarded, not just one milestone (transact). Also, the finish line no longer exists. Customer success and retention loop back into decision.
To understand what partner influence means for your organization, try to articulate the following:
How do partners influence your customer?
Where along the customer lifecycle do they influence?
To what extent do they influence the customer?
When does partner influence happen?
Look before your own stage one of an 'opportunity' and think in terms of advisory engagements that take place before a customer is even aware they have a pain to resolve. Which partners have relationships with prospects at this stage?
Next, sourcing the opportunity seems a simple measurement of value but which partners are going further than just registering a deal, setting up introductions, completing demonstrations and creating POCs? What sway do these motions have on the customer's decisions?
Beyond the transaction, who adds value throughout implementation (partner prime or subcontract) and other professional services to ensure consumption and ROI? Knowing the finish line is a mirage, who influences the ongoing expansion and use of your solutions and impacts the customer success and retention numbers?
How should you segment partner influence?
Understanding the milestones in your customer lifecycle, and attributing the behaviours of your partner ecosystem to those milestones, allows you to focus on the behaviours and motions your partners can influence. For example, customer motions involving partners may include:
how customers realise their business pain
how they become aware of your solutions
how they evaluate of a range of technologies
how they demonstrate commitment and ultimate consumption
ongoing customer satisfaction and increased consumption.
Partners in your ecosystem might touch one or multiple milestones and this might change customer to customer. Understanding the influence the partner/s have in that lifecycle allows you to ensure you understand where that influence turns into value for you and the partner.
How to incentivise partner influence.
If you know the milestones in your customer lifecycle, you can map partner influence behaviours to them and incentivise these across the board. Done. Right? Wrong. Incentivising partners across the lifecycle of the customer helps ensure the rewards you are offering are relevant to the partner – which is a great start. For example, partners who only perform in the post transact services space would far rather receive the services prime position for an opportunity they uncover than any amount of % of the ACV. However, if you don't map these influencing behaviours to your own prioritisations in strategy or gaps in your ability to scale you are missing a huge opportunity. Incentivise for what you want, not just for what you have. And finally, it's important to take partner profitability into account. Understand the value partners put on these influencing behaviours and map the value to the reward for true alignment and consideration of their profitability in the partnership.
Need help ensuring you incentivise partners along the customer lifecycle? Or want advice on how to improve your channel relationships? Contact me for a chat.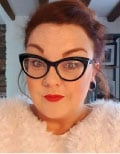 Amy Roberts is the EMEA principal at PartnerPath based in York, UK. She has two decades of experience in channel curation, leadership and transformation. Schedule a remote cup of tea (or glass of wine) with Amy if you'd like to chat about partner programs, digital experience platforms, or figuring out where to start with modernising your partner engagement.