New types of partners force new methods of enablement
By Diane Krakora, CEO of PartnerPath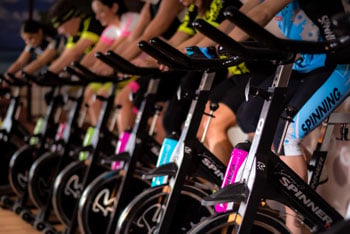 In my 2018 predications webinar with Jay McBain of Forrester and Chris Cleary of Sirius Decisions, we discussed what enablement is needed for the rapidly changing IT partner ecosystems in 2018 and beyond. Since customers buying behaviors are changing (more on-demand and cloud-delivered) and the partners that serve these end-customers are changing (new influencers are emerging), how vendors enable partners also needs to change.
The 114 vendor respondents from our 2018 State of Partnering study indicated their partner enablement priorities were pre-sales discovery, technical training and business transformation to cloud- or subscription-based models. Developing a vertical-solution selling approach was almost last in the prioritization, just barely above selling to a broader set of customers. We started our enablement conversation with these results, then digressed into a conversation about business transformation, which you can read here.
Different Enablement for Different Partners
We got back on track discussing how priorities will change as we progress through 2018. The change in buyer behaviors is compelling vendors to offer on-demand or subscription-based models. In the new era of anything-as-a-service, partner success is tied to producing business outcomes for their customers. These shifts are creating new types of influencers or trusted advisors. We are seeing traditional IT channels challenged by consultants and professional services firms like accountants, architects and digital marketing agencies. These trusted services advisors are recommending technology solutions alongside their policy, process and workflow advice.
Chris observed that how vendors enable partners will become much more dependent on the types of partners a vendor is engaging. How are you enabling SaaS ecosystem partners? How are you enabling professional services firms? How are you enabling ISVs and born-in-the-cloud players? He suggested building specific personas on partners and treating them differently based on their business needs. He commented, "these new types of players take different types of enablement."
Certification, meh. Training, yeah!
We then drilled in to the importance of training and certification for partners. Jay mentioned training is as important as ever, but certification becoming less important. "The traditional IT partners are finding, in some cases, that they're only 5% of the solution and they don't have the main primary role that they once had. Asking partners to go through long learning management systems and complex MBA-style certifications isn't realistic anymore." Chris agreed indicating, "I can tell you that regardless of industry, technical training is still one of the top three bases for tiering and/or program constructs that we see from our benchmark study."
As a vendor you'll want any type of partner, whether they are reselling, recommending, influencing or bundling your products into a bigger offering, to be able to clearly articulate the value and differentiation of the products and solutions. However, the length and medium of training is shifting in 2018 to what Jay calls, "snackable-sized training, delivered in little video bursts, in social media bursts. This is constant drumbeat of training as opposed to a university course that takes two weeks out of the office and get certified."
Complexity creates challenges and opportunities.
The complexity of the customer's needs also means there will be several pieces of software bolted together to make the solution. There's no way a vendor is going to be able to train all their partners on all the permutations and combinations of how their software product combines with other technology products to build solutions specific to micro-segments – like a regional medical clinic focused on radiology. Jay commented, "Every customer, every solution, every situation is different. You need somebody with those cross-skills and then the tools to go and become an expert exactly when they need to, in the topic they need to be in. So, you have to enable them on how the APIs work. You can show them how the workflows work in some scenarios, but if you multiply all the industries together with the lines of business, there's 35 million different solution areas."
Trying to enable a partner at the level of detail to support every permutation of customer verticals, potential complimentary products and service needs is almost impossible. (I want to say impossible, but I've seen stranger things in the last year.) I suggest enabling partners with core knowledge on your products, solutions and APIs and providing the right self-service tools to help them design the customer's solution when the time comes. It's good preparedness paired with just-in-time learning capabilities, perfectly made for our fast-changing channel needs.

Diane Krakora is CEO of PartnerPath with two decades of experience defining the best practices and frameworks around how to develop and manage partnerships.