Customize your approach to European partners for better results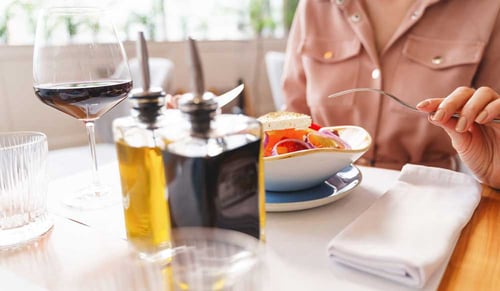 "Europe is like North America: the countries are just different states," a young but enthusiastic new EMEA GM from America once said to me on his first day at his London office. Being a Brit, I smiled and made a comment about the inclement weather and advised that he should buy a brolly (umbrella).
It wasn't the first (or last) time I heard an opinion or saw behaviour from colleagues in our industry suggesting that two major regions (Europe and North America) were the same. To most of you in our community (I hope), the news that Europe as a region is a different beast to North America – especially in terms of building an ecosystem of channel partners – is old news.
Mixing business with pleasure
Most European partners expect partnerships to run deep and be a true connection. They mix business with life, sport, family, our beloved food and drink. You'll find it easier to build practices, business plans and collaborate on clients in the region with European partners. They want a commitment to partnering and to become extensions of each other's businesses.
Within the diverse countries that make up Europe, we have vastly different cultures:
Don't ask a French partner to lunch unless you are able and willing to relax for 2hr+ with multiple courses and good (really good) wine. Pick up the bill and ask for it in French to really make a good impression.

Don't jump a queue at a UK partner's canteen and be sure to apologise first to anyone who walks into you or inconveniences you even mildly.

Be brave! Wear the famous lederhosen and get involved in a German partner's inevitable table at Oktoberfest. Prost!
It's not all differences
Most European partners are more cautious in their business partnerships than their North American counterparts and they don't trust easily. However, their loyalty is strong once a partnership is in place. It's also worth noting that European partner onboarding may take you longer. In fact, everything might take longer. The time it takes a partnership to produce has a longer horizon in Europe than in North America.
European-based partners want to have a voice in a US-dominated high-tech market. Ensuring some European-specific partner needs are reflected in your partner program helps partners in the region feel acknowledged. Putting resources in the field tells them they are important to you.
And there are some commonalities. Both European and North American partners consider themselves early adopters of technology. And of course, partners in every region want to feel heard and seen by their vendors as the unique organisation or organization they are. Plus, partners everywhere have the age-old request for improved 'ease of doing business.'
Do you agree with my observations of the differences and similarities? If you've found partners in Europe (or North America) to be confounding and you need help, or really need to know what GDPR is, we'd love to talk with you. We can help ensure non EMEA-native vendors can apply to their partnering approach to appeal to the EMEA partners. Just give us a bell. (And if you're a European HQ organisation looking to make it in America, well.... you'll need to ask Diane on that one, y'all.)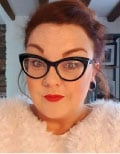 Amy Roberts is EMEA principal at PartnerPath based in York, UK. She has two decades of experience in channel curation, leadership and transformation. Schedule a remote cup of tea (or glass of wine) with Amy if you'd like to chat about partner programs, digital experience platforms, or figuring out where to start with modernising your partner engagement.