Follow 5 principles for a PRM that improves partner experience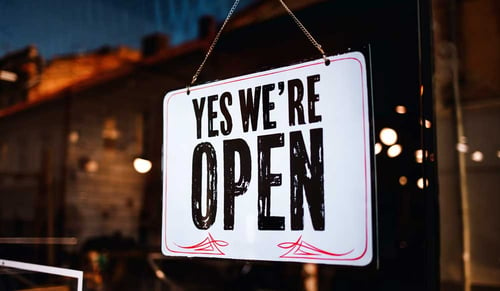 The new generation of partners are digital-first. They want to self-serve partnership information online – not pick up a phone and make a call (do phones still do that?) to then be emailed a fuzzy scanned PDF (which is probably out of date). From onboarding and enablement processes to opportunity registration and marketing, all partner information should be easily accessed from your partner portal/PRM (Partner Relationship Management) solution. However, a basic implementation of a PRM (where you throw every document you have every created online behind a gated login) isn't going to cut it anymore. Purchasing and deploying a partner portal is not enough to drive success with your partners. An effective partner portal follows the same design principles as the partner program and the user experience should be designed for maximum partner engagement.
We believe there are five partner portal design principles. Your portal is the digital face of your partnership and often the most regular interaction you have with your partners. Make those interactions memorable for how good they are, not how frustrating.
Relevance – Ensure the content in your portal is both current and relevant to your audience. Portal access should align with your partner segmentation and categorisation as it is in your partner program. Then dive deeper into defining user profiles such as sales, marketing or technology and deliver relevant content targeted to each user.
Simplicity – No one wants to be called 'basic' these days, but strive to keep the portal clean, simple, easy to navigate and intuitive to create an optimal user experience. Are the registration forms too long? Can partners reset their password easily? Something as simple as forgetting how to log in and getting locked out can make or break user experience.
Value – Bring valuable content and tools to the partner when they need them throughout their journey. Not sure what they need? Take advantage of utilisation reports to support you as you continually refresh content. Did I mention content should be kept up to date? (see #1)
Strategy – Align your portal content and functionality to your channel and partner landscape goals. The portal is the most used form of communication with partners and is an important type of to-partner marketing. The partner program delivers on the strategic channel goals and your portal is the supportive platform of the program.
Structure – Digitalisation puts process, structure, and governance in place to remove complexity and improve efficiency. Your partner portal is no different. Think about the partner experience and sequence your content to provide value at the right time, in the right place, for the right users – keeping them progressing through the journey.
What's a 'Portal Manager'?
The need for a well-designed PRM system and the ability to keep it functioning properly has led to a new role in our industry. The contribution the portal has to the scalable support of your channel goals cannot be overstated. A Portal Manager ensures someone is tasked with implementing best practices, designing templates, and supporting an agile implementation. They will be your go-to person for launching a new portal, enabling change management of both internal and partner users. This PRM guardian also fosters a culture of continuous improvement and user experience. Your partner portal shouldn't be the 4th most-important task on the desk of five different employees. It should be the sole focus (dare I say pride?) of a Portal Manager.
A good partner portal can lead to a great experience with partners and make them more productive. A less than positive portal experience will have the partner reaching for the direct email or worse, hitting refresh on your competitor's portal. Make PRM a priority – it's worth the investment. If there's no budget for headcount, sometimes hiring a third party (yes, like PartnerPath) can be a good way to implement and provide ongoing portal management and optimization.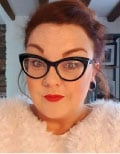 Amy Roberts is the EMEA principal at PartnerPath based in York, UK. She understands the importance of a great initial installation and configuration of your PRM and considers equally important the ongoing management and optimization of your portal to ensure it continues to accelerate your partner impact. Contact Amy to discuss more about our PX assessment services, PRM administration, management, and optimisation monthly subscription packages or our PRM implementation services.