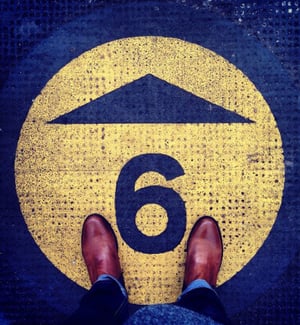 In this month's PartnerPath Trailblazer Forum, seven participants discussed elements to consider when designing a SaaS partner program. From the attentive and lively discussion, it was clear the elements fall into six buckets – and that each element depends on several factors such as company goals, product complexity, end-customer target, history of channel relationships and overall size of partner ecosystem. Think about these six elements and know that ultimately your SaaS partner program will be unique to your situation. There is no one right answer for how to deal with these elements.
1. Customers
Your customers may or may not be the same for a SaaS product as for an on-premise product. Many customers are shifting from purchasing on-premise solution to SaaS offerings while many other customers are coming to vendors for the first time looking to purchase as-a-service.
The customer owns their own buying journey and will buy how and where they want. You can't force a customer to buy from any one channel or via any one transaction model. Be flexible to engage customers how and where they are.
2. Transaction Models
Decide how you will charge customers and how you will engage and pay partners. Those transaction model decisions will likely include the following:

Many companies offer a subscription model where the customer pays for licenses monthly or yearly. A subscription model doesn't necessarily mean the solution is SaaS as it could still be installed on-premise instead of hosted in the cloud.
XaaS (anything-as-a-service) is a popular term and means the solution is delivered over the internet. Most SaaS solutions are billed on a subscription term which could be monthly like Spotify or yearly like Salesforce.
Consumption is another related transaction model where the customer pays based on how much they use. Storage-as-a-Service is a good example as they often charge per gigabyte.
3. Partner Business Models
Some traditional IT channel partners are transitioning to offer SaaS solutions and/or engage via subscription models. Other successful SaaS partners are new IT channels and are considered 'born-in-the-cloud', meaning they never had a traditional resale business.
These born-in-the-cloud partners don't need a big upfront payment as their model is service-focused with customer business model expertise.
Ensure your engagement frameworks are flexible to accommodate wide variety of partner business models as most of the IT channels you'll find to engage in your SaaS solution are hybrids, they do a little of everything – resale, referral, managed services, professional services.
4. Programs
Since most partners are hybrids the vendor programs are also hybrids, with four types of channels managed under one structure:

Influencer: doesn't transact at all
Resale: traditional or resell SaaS
Retention & renewal: ensuring customer success
Developer: extends technology solution

A key to success is removing barriers so partners aren't in three different program silos or even three different tiers in each of the three silos. The easier it is for partners to engage with you the way they want to, the more successful you will be at engaging partners.
5. Marketplaces
More customers are choosing to transact through marketplaces or aggregators like AWS, Google Cloud and Azure. These (and others) are shaping up to be significant new routes-to-market as they learn how to engage downstream channels.
Several vendors are working with these marketplaces like they are a traditional distributor. However, tracing the transaction back to the partner is challenging as it's complicated to get Point of Sale information. The best we've seen is to be able to track influence through deal registration. Is there a role for marketplaces in your partner program?
6. Customer Success
Partners that provide services and drive renewals are important in a subscription model – be that as-a-service or on-premise. Partners are greatly responsible for producing a happy customer that uses the technology. If the customer isn't using the products, they're not likely to renew the subscription.
Customer success is getting partners to preach to customers – to be advocates and get customers using. It's more than just training customers; it's enabling the customer to recognize the value of the solution. Engage partners who believe in creating customer success and then find a way to manage, measure and reward those partners.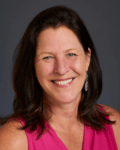 I'm just scratching the surface of how to design a SaaS partner program. The dialogue from our Trailblazer Forum reinforces that every company is in a unique situation – there is no one answer. How are you engaging, empowering and managing partners in your SaaS program? Email me if you need ideas.
Diane Krakora is CEO of PartnerPath with two decades of experience defining the best practices and frameworks around how to develop and manage partnerships.