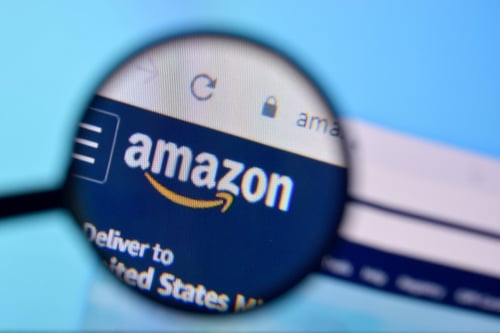 At the end of 2019, we predicted that marketplaces were going to start taking hold. Boy, were we right. They grew more in the first three months of COVID than they had in the last 10 years combined.
In late 2020, we conducted a survey of solution providers and asked how their business had been affected by the global pandemic. One of the most notable findings was that well over a third of respondents indicated an increase in use of marketplaces. Forrester says that 66% of customers believe that buying through a marketplace is more efficient.
We're seeing big B2C organizations like Amazon, Alibaba and eBay make huge investments in the B2B space. Your products might sell on Amazon or Amazon for Business and probably AWS. It's important to understand a bit more about marketplaces in order to leverage a marketplace as part of a holistic go-to-market model.
1. What is behind the rise of marketplaces?
At their most basic, marketplaces are where buyers and sellers come together. As COVID hit and we were all stuck at home, IT directors started buying software products just like they bought groceries and clothes during the pandemic: online. The growth of B2B marketplaces is a natural extension of buying online. As consumers we've gravitated towards marketplaces such as Amazon, Alibaba, JD.com, Mercado Libre and eBay. The value proposition shopping across several products and services into one shopping cart and purchase history also translates to the B2B world. B2B buyers also like the big "easy button" of marketplaces – putting several products together in an online cart and proceeded to checkout. Buyers moved from the traditional PO process to buying from their couch via the point-and-click methodology familiar to them as consumers.
2. Who are marketplaces selling to? Who's the buyer?
There are two types of 'customers' in the marketplace: end-customers and solution providers. The end customers could be the procurement team, IT divisions wanting to buy certain point solutions for their divisions, security team, cloud team or even line-of-business buyers. Solution providers buy products on behalf of their customers and these partners own the billing for their customers on marketplaces such as AWS, Azure and Google Cloud. The partner has linked accounts that roll out to master-payer accounts but they manage the billing.
3. What's the difference between a marketplace like AWS, Google Cloud or Azure and a distributor like Tech Data?
I would characterize AWS, Google Cloud and Azure as cloud distributors. They take the roles of distribution and transaction in the cloud model, as well as provide the cloud software (Saas) that customers want in migrating to the cloud. They also provide professional services directly to the customer as they relate to software, which is not typical of a traditional distributor like TechData.
4. How do traditional channel partners participate in a marketplace?
Marketplace customers need help too. They first need help to figure out if they're cloud-ready and capable of as-a-service workflows. Then, inevitably, they discover, "I'm buying these three software products and I need help installing and implementing them. Which ones do I migrate at the right time?" Partners to the rescue!
Further, there is an abundance of services that align with software purchase. IT asset management workshops, trainings, support … there's so much that goes along cloud solutions and it's a much larger business than traditional on-premise software. Partners are evolving away from strictly focusing on software to a solution sale. Their solutions involve getting all the right pieces in a marketplace to serve up to a customer in a private offer available in a single click.
Figuring out what customers need in the cloud versus traditionally and what they can get rid of, then putting together the right combination in one product that is managed and renewed in one place all falls to partners.
5. How does the money flow?
Sellers pay a fee on the marketplace – whether it's the software vendor or the solution provider. A bigger commitment to transacting on the marketplace lowers the fee collected by the marketplace. For partners who own a lot of linked accounts for a vendor, the marketplace may offer a blanket discount to those solution providers for all of their customers. Oftentimes a lot of these solution providers are seeing their customers buying full-price software on a marketplace, and wonder, "How can I get to them? Why aren't they buying from me?" It's a great value-add that they can offer discounts from several software companies through the marketplace. They can push those discounts down to their linked accounts to try to capture more customer business.
The invoice is initiated from the solution provider or vendor, whoever is the seller of recorded, and presented through the marketplace. Then the marketplace collects from the customer and disperses the monies to the solution provider and/or the vendor. If there's a problem collecting, like if the customer goes insolvent, it's between the software vendor and the solution provider to decide how to overcome the issue. The marketplace helps with the undifferentiated heavy lifting of the invoicing process and takes a percentage for the transaction but doesn't manage the relationship with the customer.
The software vendor can also negotiate margins with the solution provider outside of the marketplace. The software vendor usually starts at the same discount level as what they have outside of the marketplace, so partners can start at that same level and add in their margin, their services and make it as profitable as possible.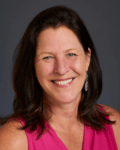 Which marketplaces to leverage to reach your buyers – and incorporating marketplaces along with your other channels – is more of an art than a science. Schedule a call with Diane and we'll help craft a masterpiece.
Diane Krakora is CEO of PartnerPath with over two decades of experience defining the best practices and frameworks around how to develop and manage partnerships.