What's happening in partnering and what you should do about it.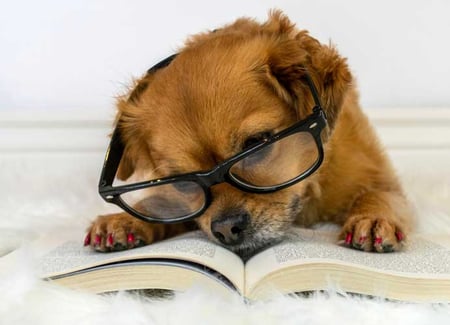 My tradition of watching the annual channel predictions chat between Diane Krakora and Jay McBain with a large mug of glühwein didn't change when I joined PartnerPath as our EMEA principal. What has changed is the depth of the notes I write. I used to scribble down some key quotes and throw them into conversations with peers and management to sound smart and revisit them when I had a decision to make on positive change for the year ahead. These days I refer to the topics these smart people pontificate (Diane loves that word), add my opinion, share with clients, and write a blog for you. On the webinar, they chatted for an hour, with a promise of more to come, and I homed in on a few exciting bits. As the partnering world continues to evolve, I'm happy to see three ways in which the channel is making progress inside organisations.
1. Ecosystems are growing up!
Ecosystems is no longer the new buzzword. Jay noted more than 12,000 people on LinkedIn have ecosystems in their job title, 500,000 mention ecosystems in their job description, and these numbers are growing exponentially.
Jay cited McKinsey research indicating that your average mid-size customer has seven trusted partners. The traditional single trusted advisor (or throat to choke) assertion is no longer correct. According to Diane, "There's no one ideal partner profile anymore to who can help sell, support, and manage your products with customers. It's a mishmash of different types of partners, which makes it a challenge when we talk about an ideal partner profile, an IPP."
Stop cringing when ecosystems are mentioned. Embrace it; it's here to stay! Use this opportunity to find more partners, of different types, and reach more customers. Perhaps think about engaging Partner Ecosystem Managers, a title we're seeing used more often.
2. Points-based programs are worth the effort
.
Often controversial, definitions of points programs vary widely. In the webinar with Jay and Diane, they talked about partners earning points for activities that are of value to you [the vendor] and/or the customer. The measuring of relevant activities is on the rise and we're celebrating this evolution.
Jay and Diane happily (hopefully?) announced: "We're done with funding the point of sale!" Partner value happens throughout the customer lifecycle and every stage should be recognized and rewarded, not just the finish line. While points programs are often not simple (though they can be), they can yield profitable results and offer the benefit of flexibility.
Jay gave a great example of how Microsoft decided to use points to "pay at the point of value instead of the point of sale… [Microsoft now has] the model to move these points to behaviour and psychology; move them around the customer journey." Diane highlighted the flexibility a points program offers. Vendors can decide to put more emphasis on one portion of the customer journey, one type of partner, or a particular product, simply by moving points to those actions.
3. Partner roles should be embedded in every department.
It's interesting to hear how Jay and Diane see the channel leadership and internal partner organisation structures changing. In past years, they predicted partnering would get a seat in the C-suite. The 'chief partnering officer' owns not only the Channel Chief and the traditional transactional channel but "all these other swim lanes before and after the transaction." However, Jay was surprised to note none of the first 20 chief partner officers was promoted from channel chief. Let's see if we can change that in 2023!
Looking further down the ranks, Jay and Diane agreed a strong and healthy partner organisation looks better not as a department, but as an embedded set of people running inside every other line of business at a company. Diane noted: "It's an easier way to become a partner-centric organization." To truly achieve channel success, the partnering team cannot be siloed. Sales has to think about partnering; marketing has to think about partnering; customer success has to think about partnering, etc.
Try not to grab every headcount you can and throw them under the 'partner' or 'channel' team. Be collaborative and suggest you work with a dotted-line to other functions and business units where a dedicated person who knows the channel (or is willing to learn) reports to the subject matter expert leader. Growth isn't always about the size of your team meeting's lunch order.
Did you watch the webinar? Did I miss something that stood out to you? I love to see how the channel is evolving and I'm happy to discuss these topics or other partnering predictions with you. Please leave a comment or contact me if you'd like a chat.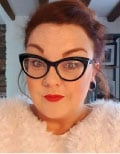 Amy Roberts is the EMEA principal at PartnerPath based in York, UK. She has two decades of experience in channel curation, leadership and transformation. Schedule a remote cup of tea (or glass of wine) with Amy if you'd like to chat about partner programs, digital experience platforms, or figuring out where to start with modernising your partner engagement.