By Diane Krakora, CEO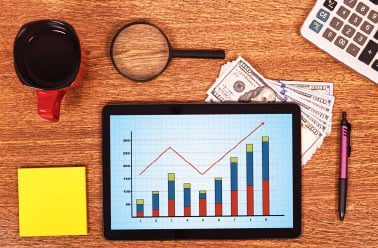 Hands down, deal registration is one of the most important elements of any channel partner program. It's a useful tool for both your company and your partners, helping reduce channel conflict and increase sales.
The problem with deal registration, however, is it is time-consuming to manage, which takes your salespeople away from their primary task of selling.
But perhaps the biggest drawback to a human-managed deal registration system is the lack of data. The executive suite is expecting data-driven discussions and decisions that are based on facts and observable trends.
Automation, though, can take the arduous task of managing a deal registration effectively and make it a revenue-generating machine.
We recently hosted a webcast about this very topic, and invited Steve Hammond, director of Global Partner Marketing at Emerson Network Power, to share his experiences with deal registration and the benefits of automating the process. "For us it's all about simplicity and providing a view … it's being able to get a whole view from beginning to end," he said.
During the webcast we indicated 10 areas of deal registration that benefit from automation:
Register deals: Sounds obvious, but be sure to enable your partners to put to paper (or portal) their possible sales opportunities. Some vendor deal reg portals overcomplicate this process – a huge turn-off to partners. The most successful deal registration systems are simple to use and provide something to incentivize partners to use the system.

Manage opportunities: Users of the system should have the ability to manage the sales process within the portal from soup to nuts, from registration to closing. This enables your partners to prove they're working the deal and not just registering the phone book. It also gives you insight into areas where your partners get "stuck" and may need some help, such as training or integration.

Track close ratio: Automated systems help you better track close ratios, which, in my opinion, is more valuable than partner revenue. Looking at close ratios, you can focus your resources on partners who hold the most value for you.

Distribute leads: I'll say it over and over: Your lead distribution strategy does not have to be "fair." You want the biggest bang for your channel buck, and automation can provide valuable metrics such as close ratios or average time-to-close. Then turn around and get your opportunities into the hands of those partners who are closing faster and closing better.

Dashboard data: Automated dashboards provide easy visibility to what's going on in your program over time with specific partners. And good dashboards provide deeper insight to understand what's working (or not) with channel partners, and inform your decisions to develop solutions that address that.

Integrate with CRM: This critical automation step provides a unified view of all your sales activities, both your direct team as well as your indirect team. It allows your channel account managers to better engage with their partners through not just deal registration, but also in everything else your partner portal provides. The result is a more collaborative working relationship and, hopefully, a better close ratio.

Drive collaboration: Automation can foster other collaborative working relationships beyond your CAMs and partners. Other members or your organization—sales engineering, marketing, finance—can work with your partners to ensure they have what they need to close more deals. Or partners with complementary skills can work together to provide a solution-oriented sales approach. Either way, it's a win-win for your company and your partners.

Mobile-optimized: Yes, it's true: The mobile device is here to stay. Sarcasm aside, it's tough to register deals or update deal statuses on a site that isn't designed to work on any device. A mobile-optimized deal reg system allows the partner to manage the deal from anywhere, capturing the information at the source. And to be truly effective, your mobile solution should have all the necessary components of your deal reg system, not just basic registration capability.

Uncover solutions: In a perfect world, automated systems expose opportunities not considered by the channel partner, such as complementary technologies for a total solution. Or, as Hammond so concisely noted, "partners may play different roles at different points in the overall solution. They may be adding value in the solution in ways we are not necessarily aware of and recognizing. We're not there yet, but it's not out of the realm of possibility."

Push sales materials: Another aspiration though not yet quite reality, automation systems could tie sales materials to the various sales stages and push them to the individual managing the sales cycle. The trick, then, is tying the right materials to each step in the sales cycle so partners get the information they need at the right time.
How automated is your deal registration process? What benefits is your company recognizing from automation? Tell us about your experiences.

Diane Krakora is CEO of PartnerPath with two decades of experience defining the best practices and frameworks around how to develop and manage partnerships.