By Chris Smith, Vice President of Technology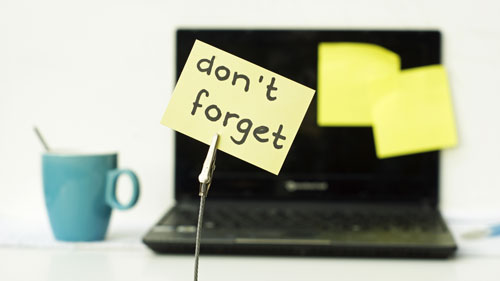 So you implemented a brand new partner portal. You began with a business case, presented it to management, got buyoff, found a PRM vendor, customized your workflows to your program needs, tested the system until you were blue in the face and then you finally flipped the switch and hoped partners started using it. But even with best laid plans, I've see some vendors overlook key components of a successful partner portal rollout. Vendors will increase partner adoption-rate and achieve growth through their PRM solution if they remember these five elements every partner portal launch should include:
1. Pilot the portal
It is very important to data architect your PRM solution based on how your partners think about their businesses and not how you think of your business. Your PRM solution exists to make it easy for your partners to do business with you. Don't overlook the opportunity to instill goodwill with a few select partners by letting them know their opinion counts. Feedback from a prime sample set of your partners (I recommend 5 - 10 total) during a 2 - 4 week pilot phase can be invaluable to the successful launch of your PRM.
2. Outreach plan
To use the over-used movie reference, your PRM solution is not the field of dreams. If you build it and don't tell anybody about it they won't come. The first two months of your PRM lifecycle is critical to the long-term success of your solution. You need to build critical mass quickly so you can generate enough ROI to continue adding more features and value to your offering. Without a great outreach plan to market your PRM launch to your partners, your PRM plan will flop and you'll likely loose any future budget to improve it.
3. Getting Started page
Unless you plan on personally training every user of your PRM solution, you need a well-constructed Getting Started page that introduces the solution, tells partners how to move around, how they can find what they are looking for in three clicks or less, how to manage their profile and their users, plus anything else you plan on offering your partners through your PRM. Hint: Videos work one hundred times better than (boring) pages of instruction. Take some time and develop high production-value instructional videos. Offer several short (2 - 3 minutes max) videos on each of the areas of your PRM and your partners will actually use the system. If you don't show your partners how to use it – they won't.
4. Feedback feature
Tell your partners you care about their opinions and their pain points by offering them a quick and easy way to send you feedback on your PRM solution. If you follow all of the above suggestions then you will get positive feedback on your solution which you can then turn around and use to promote your PRM to prospective partners. It is much more impactful to use testimonials from your current partners than to tell everyone how awesome you are yourself.
5. Strong branding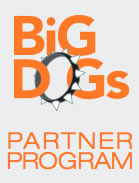 Having a strongly branded portal will solidify the value of your solution with your partners. You must keep in mind that most of your partners work with other vendors and their PRM offering. I can't tell you how many times I've seen the login welcome message "Welcome to" ... (drum roll) ... "The Partner Portal!" That is not going to leave a lasting impression on your partner. Brand your portal clearly and use that branding throughout. I've seen some great branding efforts like Aruba Networks' "PartnerEdge," Arrow's "mPower," Siemens' "Go Forward!," Palo Alto Networks' "NextWave," and one of my personal favorites, Ruckus Wireless' "Big Dog." Hey, it's memorable!
Do you need help with any of the items on my list? Our channel experts can help you with each and every one one of these items. Ask us! Did I overlook anything you forgot when launching your PRM? Tell me about it in the comments below.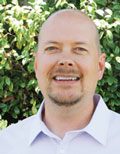 Chris Smith is Vice President of Technology at PartnerPath with more than 10 years of experience in technology development. He directs and manages the development and implementation of the partner automation technology suite. Contact him here.