By Sallie Martin, Consultant
For anyone who follows PartnerPath, you'll agree that we traditionally focus on high tech vendors. You know the type; hardware, software and everything in between. We've become masters at the definition of a partner, what they expect from vendors, and what makes them successful.
Over the last year we have expanded beyond the high tech world into green technology. By definition, the products traditionally aren't as sophisticated and the channels not as evolved. But to my surprise, many parallels exist that have made it an easy transition into this expanding field.
Way back when, high tech started off with a large proportion of sales going direct, very little channel infrastructure and not a lot of understanding how to manage partners. This process is ever changing, but it is moving forward from novice to accomplished partner programs. The green world is still in the novice stage. Sure there are distributors set up and thousands of people willing to resell a product, but what is missing is pulling that all together.
When building your channel program, like many of the green vendors we've evaluated, here's a quick list of some of the must-have elements for partners. By no means is this a comprehensive list, but it's a good place to start.
Partners need a solid relationship to build on. They need to know there is someone at the vendor that they have access to for information and direction.
Partners are selling your product. Their expectation is to be trained to an equal level of a direct team regardless if that is sales or technical. They want minimal cost and the least amount of time out of the office.
Partners don't want channel conflict. With definitions and rules of engagement partners will know what to expect and what's expected of them.
Partners need clear communication and access to information. They want an easy-to-maneuver partner portal filled with resources (whitepapers, datasheets, training, tools) they may need.
The most obvious ... Partners want to make money. Investment in a new vendor is not taken lightly. Partners need to see a solid ROI for the opportunity before them.
A partner is a partner is a partner. They still respect being treated fairly, making money and given the tools to succeed. It may be a worn out cliché, but it's true: a partnership isn't worth anything unless you have a valued relationship. It doesn't matter if they are in high tech, retail or going green.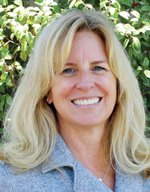 Sallie Martin is a consultant at PartnerPath with over 19 years of experience in high-tech business and channel development focused on Alliances, ISV, OEM, VAR and Distributors. Sallie has worked with major international corporations, startups and small businesses. Her experience includes defining and developing partner go-to-market strategies. Contact her with questions about partners.
Related articles